David Miller's mission in 2023: Maintain consistency and win elusive World Cup title
Star batter David Miller had a year to remember as he contributed immensely to Gujarat Titans' title winning effort on IPL debut besides shining in South African colours.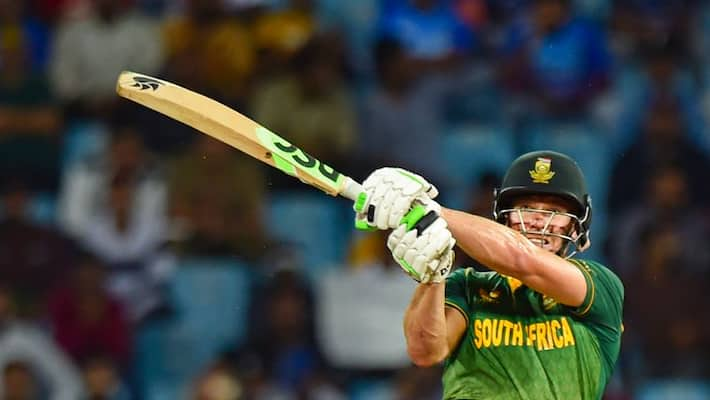 His IPL captain Hardik Pandya might sport a wry smile while reading this, but star South Africa batter David Miller wants to end a world title drought for his team by maintaining his remarkable consistency in the new year. 
Miller had a year to remember as he not only shone in South African colours but also made a significant contribution to Gujarat Titans' title-winning performance in their IPL debut.
In the 16 T20 Internationals he played in 2022, Miller struck at a rate of 164.84, scoring a hundred and two half-centuries against India. In 12 ODIs, he averaged 57.80.
Also read: IPL 2023 Auction: Ireland's Josh Little looks forward to playing under Gujarat Titans' Hardik Pandya
Before the first SA20, where he will lead Paarl Royals, Miller told PTI that his major goal is to continue the consistency he displayed over the previous 12 months.
"As a sportsman, you always try to be consistent. Finding out what works for you through pressure situations and try to do that more often than not. Looking into this year, I want to make sure I am in a good mental space and be nice and clear with my plans. I want to stay consistent, whatever team I am playing for. It is a busy international calendar, but I have got some good time off in December, so feeling refreshed and revitalised for the new year," said the destructive southpaw. 
South Africa has struggled to win an ICC World Cup since their comeback to international cricket in the post-apartheid era in 1991, whereas India last did it in 2011.
Miller wants to win the World Cup for the Proteas since India T20 captain Hardik has already stated there is nothing more significant than doing it at home.
"We haven't managed to win one yet but the end goal is to strive towards the World Cup. It is one of the biggest trophies going around and we have exciting players in the white ball set up coming through. I am certainly looking forward to that World Cup. There is still time left, but I have added that to my new year resolution," he said, referring to the ODI World Cup in India in October-November.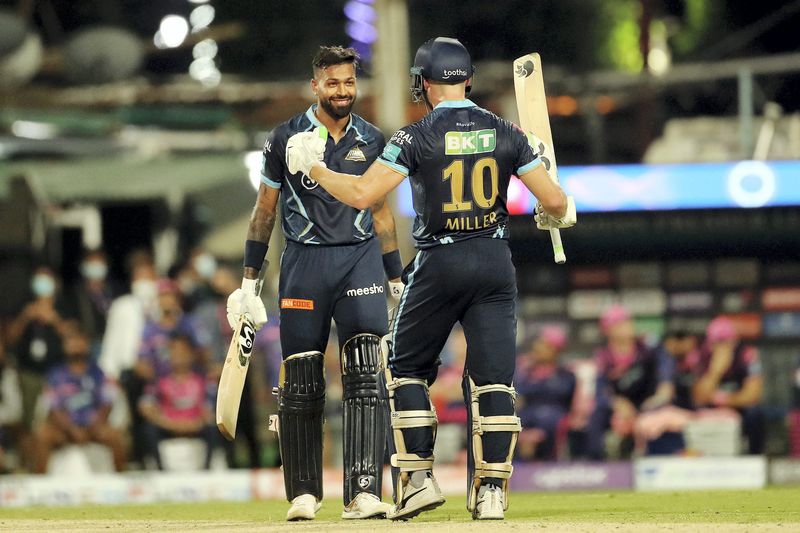 'IPL changed our lives, SA20 will benefit local players hugely' 
According to Miller, the six SA20 teams are all owned by prosperous IPL franchisees, and their presence lends the competition much-needed stability. T20 leagues have been introduced by Cricket South Africa in the past, although without much success.
"We have been wanting to have something like this. I you look around all the leagues that are happening, it always benefits the local players, the international players coming around and playing and they get to gain experience. The IPL owners are involved. They have a very successful product in IPL in the last 14-15 years. The teams are very experienced in what they want and how the event should be run," he stated.
"They are getting involved in different leagues around the world. It seems the way at least T20 cricket is going. South Africa is a great place to play cricket with a good time zone and good weather. It is going to be a successful product. "Having the owners from India, it becomes very lucrative for the local players as well," Miller added.
Also read: IPL 2023 Auction: A look at the complete squad of all 10 sides
Like IPL was life-changing for him, the SA20 could do the same for the young cricketers at home, said Miller. 
"As a South African you always want to play for your country, it is the biggest honour for me. In terms of changing one's life you can definitely do that in the IPL with the financial benefits coming with it. It (SA20) will change a lot of local lives as well. It gives them additional income outside their domestic contracts. it is surely a win win," he added.
(With inputs from PTI)
Last Updated Jan 4, 2023, 8:06 PM IST