Rohit Sharma reveals his 'retirement age' to David Warner; MI captain says family more important than cricket
When will Rohit Sharma retire from cricket? Here is the Mumbai Indians (MI) captain answering the big question. He told his 'retirement age' to Australian opener David Warner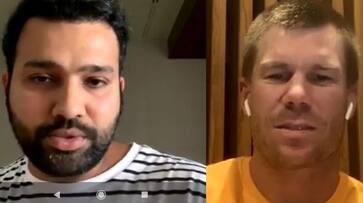 Bengaluru: Stating that spending time with family was more important than playing cricket, Indian limited-overs team vice-captain Rohit Sharma has revealed when he will retire from the game.
One of the best batsmen in the shorter formats of the game, Rohit is now spending time with wife Ritika and daughter Samaira as India continues to remain under a lockdown due to the coronavirus (COVID-19) pandemic.
Also read: Rohit Sharma recalls how Ricky Ponting helped Mumbai Indians
In a live session on Instagram with Australian opening batsman David Warner, Mumbai Indians captain Rohit spoke about the importance of being with his family. He said that he wants to retire before the age of 39.
Also read: Virat Kohli picks his 'favourite' match
The 33-year-old Mumbai right-hander said, "Being with family is so important. Sometimes, it is hard to explain when we are out there playing, that family is so important for us, because when we grow up in India it is actually like that, when we grow up we say cricket is life, there is so much beyond that. Your cricket finishes when you're what 38 or 39. I don't know when will you (David Warner) finish, but I will certainly finish much before that."
Also read: Here's why Ritika put Rohit's accreditation card around Samaira's cot
He added, "When you get married, when you have a family, you will realise the importance of that a lot more. When you are single and you are playing, you don't think that much. But now being with them, spending so much time, I realised how important it is. More than anything else, they need us. They need our support, they need us to be around, to make sure they are comforted as well."
Also read: Rohit Sharma credits this person for scoring 5 tons in World Cup 2019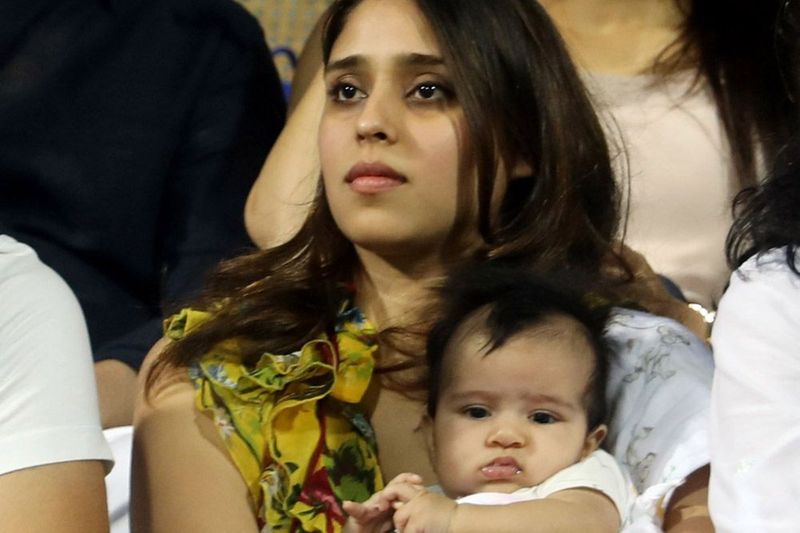 Rohit said it was difficult for Ritika to manage Samaira alone and he felt Warner's wife Candice too would be in the same situation with three daughters.
"I am sure it is same with you. You  have got three beautiful daughters and a beautiful wife. I am pretty sure it is so hard for Candice to be without you managing three kids. I know, we have only one right now and how difficult it is for Ritika when I am not around. I can't even imagine how life is for Candice," Rohit told the Sunrisers Hyderabad (SRH) captain Warner.
Last Updated May 9, 2020, 7:05 PM IST