Next year's PSL could be moved to UAE or South Africa due to elections in Pakistan
The article discusses the potential relocation of the Pakistan Super League (PSL) to the UAE or South Africa due to government clearance challenges amid general elections.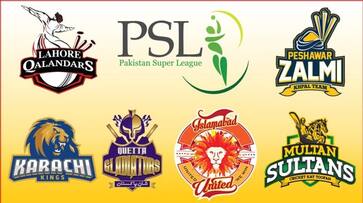 The Pakistan Super League (PSL) in the upcoming year may potentially shift its venue to the UAE or South Africa if the Pakistan Cricket Board (PCB) fails to secure government clearance for hosting the event in February-March, coinciding with the general elections in the country.
Following a meeting of the PSL general council, the PCB confirmed on Tuesday that it would seek formal advice from the government regarding finalizing the dates for PSL-9, given the scheduled general elections on February 8. Traditionally, the PSL takes place annually between February 19-20 and March 20-21.
Also read: 'Kon sa nasha...': Harbhajan Singh fumes over Inzamam-ul-Haq's 'conversion' claim
Amid discussions within the PCB, some officials and franchise owners have expressed a preference for holding the PSL in the UAE or South Africa next year to prevent any disruptions in the match schedule. The argument draws parallels to the BCCI organizing the IPL in South Africa and the UAE during emergency situations, such as elections in India.
Originally, the early editions of the PSL were held in the UAE due to security concerns, with teams unwilling to play in Pakistan. However, since 2021, the PSL has been conducted entirely within Pakistan, even amid the challenges posed by the Covid-19 pandemic.
Sources indicate a divided opinion on whether the PSL should be held in Pakistan or abroad. Some franchises and board officials favor hosting it in the UAE, while others resist the move, citing potential impacts on the PCB's profits.
The PCB has also noted that franchises are urging the completion of the process for selling the media and other rights of the PSL as quickly as possible.
Also read: Viral video: Ugly brawl mars cricket match in Pakistan as teammates hammer each other with bats (WATCH)
Last Updated Nov 15, 2023, 11:54 AM IST