Manchester United owners arrive in Dubai, bidding for 2 new IPL teams underway
The two new teams in the Indian Premier League are all set to be announced on Monday. Meanwhile, Manchester United owners, the Glazers, have arrived in Dubai ahead of the bidding session.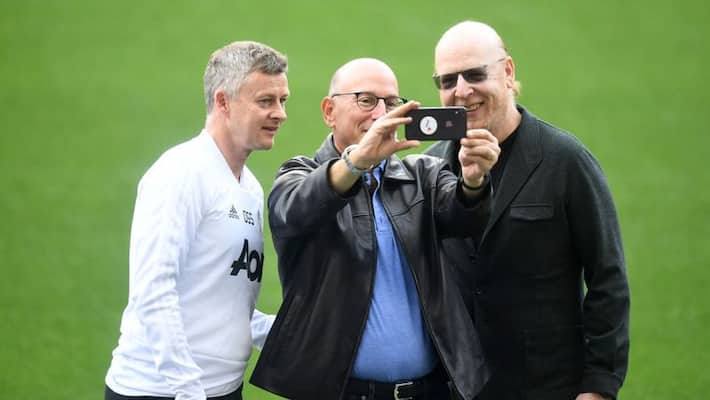 The bidding process for the two new Indian Premier League (IPL) sides is already underway in Dubai. Starting 2022, a couple of new sides would be added to the profitable tournament, making it a ten-team event. As of now, Ahmedabad and Lucknow are the two sides who are the frontrunners for the same.
ALSO READ: IPL 2022: Deepika Padukone, Ranveer Singh to own a new team?
Meanwhile, ANI reports that Manchester United owners, the Glazers, have arrived in Dubai ahead of the same. Earlier, it was reported that the Glazers had shown interest in owning an IPL franchise. At the same time, they were why the Board of Control for Cricket in India (BCCI) had extended the last date of purchasing the 'Invitation to Tender' from October 5 to October 10.
ALSO WATCH: Manchester United owners to invest in an IPL team?
As of now, 22 top business houses have reportedly purchased the bid documents, worth ₹10 lakh. Initially, there would be a review, followed by an elimination process, following which the qualified bids would be opened simultaneously. The BCCI had earlier on Monday shared pictures of the bidding tables in Dubai, captioned, "The stage is set! 👍 👍 Bidding for the two new IPL teams to commence shortly!"
ALSO READ: Is MS Dhoni the heart of Chennai Super Kings? Here's what the owner feels
Among the top business houses in the running, Adani Group, Sanjiv Goenka Group, Torrent Pharma and the Glazers are running to own a side. However, for an overseas entity to win an IPL side, it must have its company in India, which the BCCI has clearly mentioned, making the Indian companies the top favourites, while the BCCI is expecting a bid of around ₹4,000 crore per team. As per the latest reports, Adani is a solid frontrunner to win a side, while Rithi Sports has been disqualified.
Last Updated Oct 25, 2021, 4:23 PM IST