KPL spot-fixing scandal: Karnataka ban 5 players, 1 coach; here's KSCA president Roger Binny's full statement
KSCA president Roger Binny assured, 'In case any of them are found guilty (in KPL spot-fixing scandal), appropriate and stringent action will be taken immediately'. Now, KSCA has suspended five players and a coach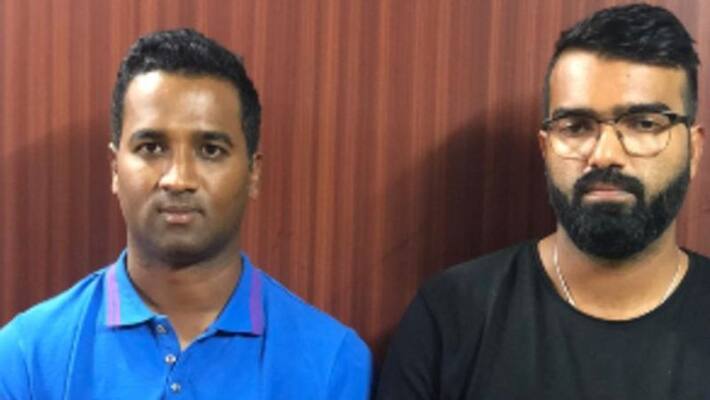 Bengaluru: The Karnataka State Cricket Association (KSCA) has suspended five players and one coach for their alleged involvement in the Karnataka Premier League (KPL) spot-fixing scandal.
Former Ranji Trophy players CM Gautam (pictured, left) and Abrar Kazi (pictured, right), cricketers Viswanathan M, Nishanth Shekhawat, Bhavesh Gulecha and coach Vinoo Prasad are banned, announced KSCA president and 1983 World Cup-winning all-rounder Roger Binny in a press statement on Friday evening (December 20).
Also read: Police raid KSCA secretary's house
"The KSCA has been extending its full cooperation to the Central Crime Branch (CCB) investigating authorities to ensure that the cricket tournaments would remain fair, transparent and free of any corrupt practices. KSCA cannot condone any illegal activity such as betting, spot-fixing, etc. KSCA cannot condone any illegal acts by anyone connected to cricket in Karnataka and hence, has been taking action with regard to those players and others who had been arrested by the police," Binny said in the statement.
"So far, the following players (Gautam, Kazi, Viswanathan, Shekhawat) and coach (Prasad) had been arrested and questioned. The KSCA has suspended all of them and they are not permitted to participate in any cricketing activity organised by the KSCA. They are also prohibited from availing any services in the KSCA Sports Centre," he added.
Also read: No KPL till probe is completed, says KSCA
Gautam, who had played the Indian Premier League (IPL), Kazi, Viswanathan and Shekhawat were arrested by the Central Crime Branch (CCB) of Bengaluru Police. Another player Gulecha has been suspended for not reporting illegal approaches to KSCA authorities.
Binny also said that owners of Belagavi Panthers franchise, Mr and Mrs Asfak Ali Thara had already been suspended based on initial investigation report. He added that the franchise would be terminated if the duo is found guilty.
Also read: Gulecha names 2 bookies
On KSCA managing committee member Sudhindra Shinde, who was arrested, the association has barred him from attending meetings and taking part in KSCA's cricket activities.
Watch: Sudhindra Shinde arrested
Binny assured, "In case any of them are found guilty, appropriate and stringent action will be taken immediately. The KSCA would like to take this opportunity to all its cricketing fans and all other stake holders in cricket that it will continue to do everything possible to ensure that cricket will remain fair and transparent."
Here is Roger Binny's full statement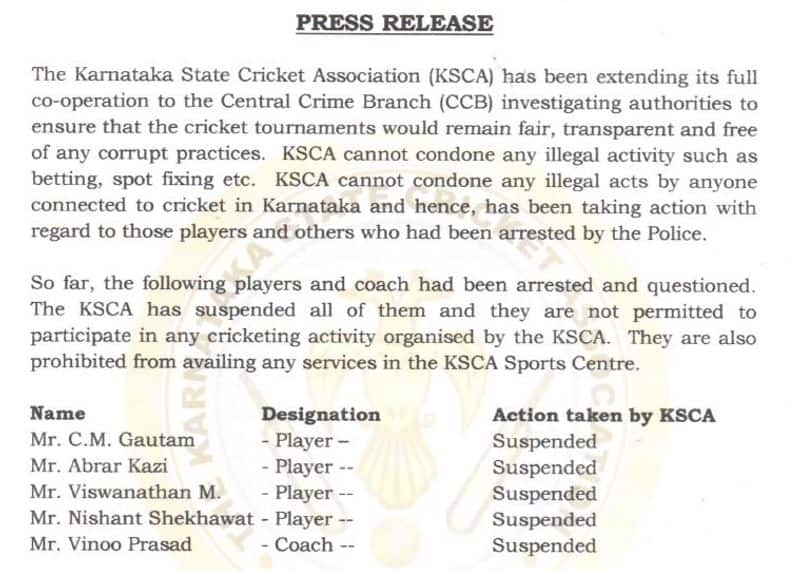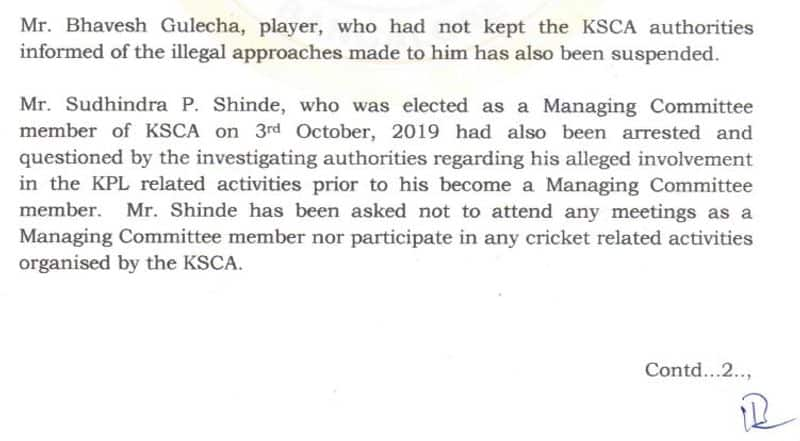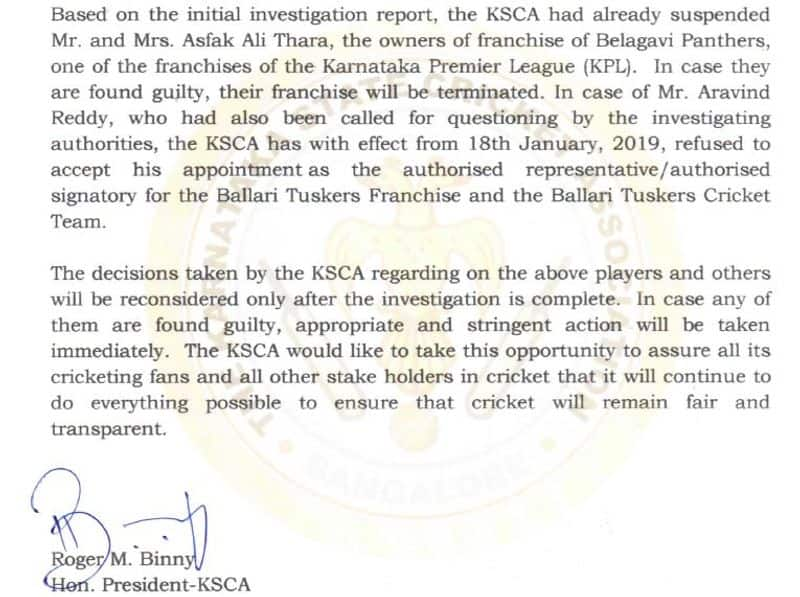 Last Updated Dec 21, 2019, 11:07 AM IST