KPL 2019 spot-fixing scandal: Ballari Tuskers bowler Bhavesh Gulecha names 2 bookies in complaint
Ballari Tuskers bowler Bhavesh Gulecha has named two bookies Sayyam and Bhavesh Bafna, in connection with the Karnataka Premier League (KPL) 2019 spot-fixing case. An FIR has been filed based on Gulecha's complaint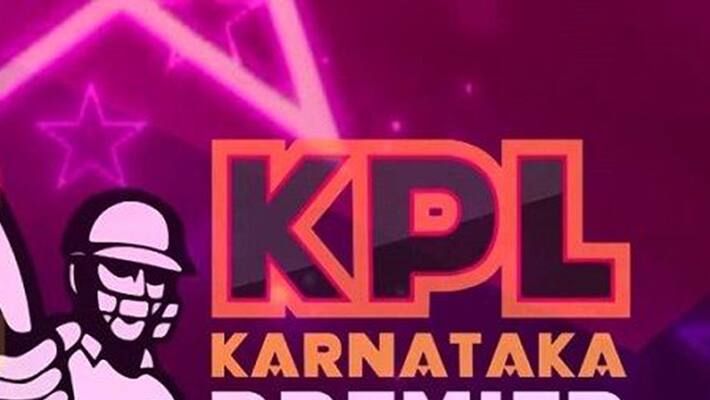 Bengaluru: Ballari Tuskers paceman Bhavesh Gulecha has alleged that a bookie named Sayyam had tried to "book" him through his friend Bhavesh Bafna to fix matches in the Karnataka Premier League (KPL) 2019 Twenty20 tournament.
Based on right-arm bowler Gulecha's complaint, the police had earlier arrested Bafna, who had revealed Sayyam's name, and now he too has been arrested.
The 26-year-old Gulecha played in the KPL 2019 final on August 31 against Hubli Tigers. He bowled two overs for 16 runs without taking a wicket and later scored 15 runs. Overall, he played eight matches in KPL 2019. The Tigers won the game by eight runs to claim the title in Mysuru.
Sayyam allegedly met Gulecha at a five-star hotel near the Kempegowda International Airport and had offered him a huge sum of money to give away more than 10 runs per over. However, Gulecha claimed he refused to do so.
Subsequent to the arrest of these bookies, Bengaluru Police's Central Crime Branch (CCB) has arrested five cricketers, namely Ballari Tuskers captain CM Gautam, Abrar Kazi, Nishanth Singh Shekawat, M Vishwanathan, Vinu Prasad. More arrests are expected in the case.
The Karnataka State Cricket Association's (KSCA) administrators, franchise owners and team managers have also been questioned.
The investigation team will also look into KSCA administrators who were aware of the match-fixing scandals, but did nothing to report them. In a media briefing, Bangalore Police commissioner Bhaskar Rao said, "BCCI and KSCA have remained mute spectators despite knowing the details."
It is learnt that the IPL governing council chairman and former India batsman Brijesh Patel, who had conceptualised the KPL T20 tournament, is likely to be called for questioning.
Earlier, Nishant Singh Shekhawat, a cricketer in the KPL, was arrested by the CCB on charges of his involvement in fixing matches in the 2018 edition.
The 29-year-old came under the scanner only after the arrests of the bowling coach of the Bengaluru Blasters team Prasad and batsman Vishwanathan on account of cheating and conspiracy.
Shekhawat "was in touch with bookies and contacted Vinu Prasad to fix players," the police said.
Shekhawat is understood to have helped Prasad and Vishwanathan get in touch with Chandigarh based bookie Manoj Kumar alias Monty.
According to the police, Vishwanathan was asked by bookies to score less than 10 runs in 20 deliveries against the Hubli Tigers in 2018 and he scored nine runs off 17 balls. Vishwanathan is believed to have received Rs 5 lakh in Mysuru.
He also allegedly sent out signals of his agreement to the bookies with a change of bat and rolling up his sleeves.
Last Updated Nov 21, 2019, 11:09 AM IST