KL Rahul donates cricket equipment including World Cup bat to help children; here's how you can buy
Here is your chance to buy KL Rahul's World Cup bat. The proceeds of the auction will help children. The cricketer asked his fans to show him love by buying his cricket equipment which is put on auction on a website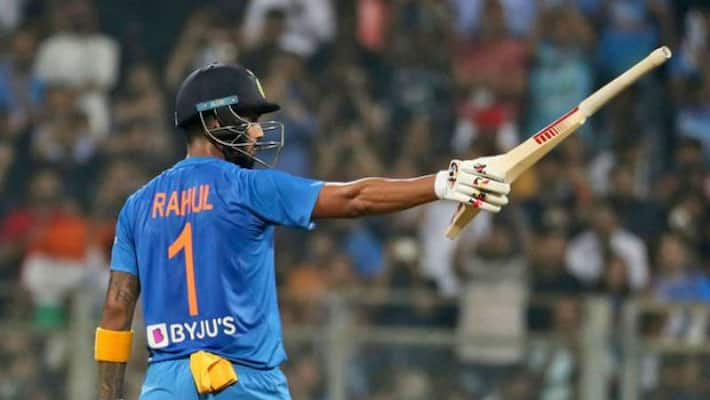 Bengaluru: India batsman KL Rahul has donated one of his bats he used during the ICC World Cup 2019 and other cricket equipment to help vulnerable children. Rahul's bat, jerseys, pads, gloves and helmet have been put up for auction by "The Bharat Army" (Team India supporters group), the Karnataka opener said in a video message on his birthday.
"I hope everyone is staying at home and staying safe. Since it is a special day for me, me and Gully have decided to do something really sweet and something really special. I have decided to donate my cricket pads, my gloves, my helmet and some of my jerseys to our collaboration partner Bharat Army. They are going to auction these things out and the funds will go towards the Aware Foundation," the 28-year-old Rahul said on "The Bharat Army" Twitter account.
Also read: Exclusive interview with Irfan Pathan
"It's a foundation that look at helping children. It is very special and I couldn't pick a better day to do this. Go on check out the auction and show some love for me and for the children and let's stay strong together during this difficult time and we will come out of this stronger," Rahul, who celebrated his birthday on April 18, added.
Also read: List of cricketers who have donated to PM CARES Fund
On the "32auctions" website, Rahul's Test jersey, limited-overs jersey, his bat, pads, gloves, helmet are being auctioned. The bidding ends on April 25.
With no cricket matches across the world due to the coronavirus (COVID-19), Rahul and other cricketers are staying at home. Rahul has urged everyone to stay at home and stay safe during these difficult times.
Last Updated Apr 20, 2020, 5:20 PM IST