IPL 2023: Matthew Hayden reveals how 'magician' MS Dhoni turns someone else's 'trash into treasure'
IPL 2023: MS Dhoni has led CSK into its tenth final, while besides being known as the side's undisputed leader, he is also famous for nurturing young talent, as Matthew Hayden reveals how the "magician" turns someone else's "trash into treasure".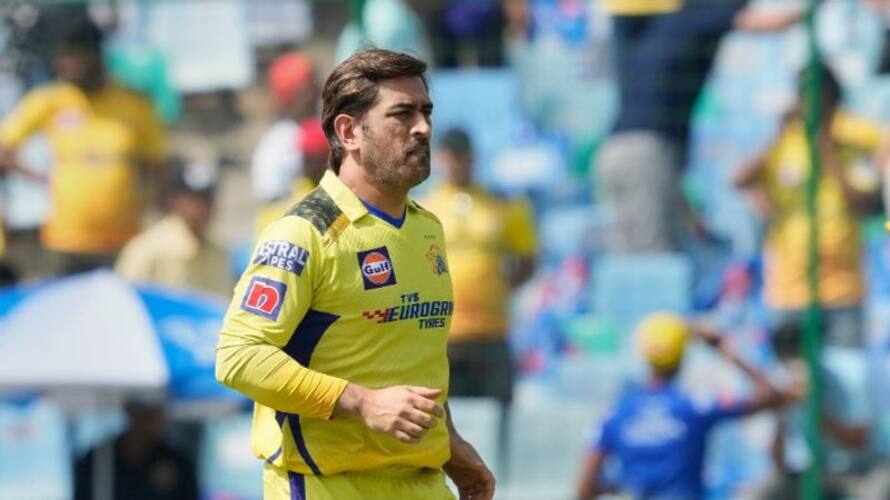 Mahendra Singh Dhoni is a "magician" who can turn someone else's "trash into treasure" says the great Matthew Hayden, who also reckons that the former India captain's unmatched contribution to the Chennai Super Kings [CSK] success story makes his playing future with the franchise "almost irrelevant". Dhoni's tactical genius has played a big part in CSK reaching their 10th IPL final. He did not have the best bowling attacks at his disposal at the start of the tournament, but he has been able to bring the best out of it.
How he has used Ajinkya Rahane and Shivam Dube in the batting department has also been praised widely. Dhoni, who has played with a knee injury throughout the tournament, has given himself 8-9 months to decide on his playing future. Hayden, however, feels the World Cup-winning captain will not be around for the next Indian Premier League (IPL).
CATCH ALL IPL 2023 UPDATES HERE
"MS is a magician. He takes someone else's trash and makes them a treasure. He is a very skilful and positive captain. He said something really interesting, which I thought summed up not only his humility and his truth around cricket where he is represented, which is in Tamil Nadu Cricket Association [TNCA]," Hayden told PTI.
"The alignment between that association and the franchise, how strong that is in building that process. To me, that is MS. There is a systematic way of going through things and working through them. He did that for India, and he is doing it for Chennai Super Kings. Whether he plays or not next year, it is almost irrelevant. Personally, I don't think he will, but then he is MS Dhoni," he said at an event organised by the University of Technology Sydney (UTS).
ALSO READ: IPL 2023 - Upbeat Mumbai Indians gear up to face defending champions Gujarat Titians in Qualifier 2
Times of three-format players shortly coming to an end
With the rapid rise of T20 cricket worldwide, it has become increasingly difficult for players to play all three formats. Hayden thinks not only that makes it impossible for players to commit to all formats, but it also questions the game's future, especially the 50-over version.
"The time of three-format players is shortly coming to an end. I would challenge the game around whether those formats are even viable anymore. It seems to me there is great enthusiasm still to play Test cricket, and World Test Championship [WTC] is a good example of that. Otherwise, I see a lot of T20 [Twenty20] cricket being played," he felt.
ALSO READ: Ultimate call on Asia Cup venue to be taken after IPL 2023 final - BCCI secretary Jay Shah
The 51-year-old also said that the players who are giving up national contracts to play franchise cricket around the world can't be blamed. "It is inevitable that kids of tomorrow want to play the sport. They want to play franchise cricket. We have seen a number of players, especially from marginalised communities, cricketers from West Indies [Windies], for example, they are getting very active in other sports and poached to other sports because of their magnificent athletic ability. The great fall from grace from the beautiful sides of the 80s.
"Someone like Nicholas Pooran, for example. Has he really got any interest in playing Test match cricket? Before him, Dwayne Bravo played a bit of Test cricket but mostly played franchise cricket all over the world. There are hundreds of examples like that. From Australia, someone like David Warner. Is he going to be focused on Test cricket now, or is he going to play the remainder of his career [in T20s]? It is always going to be challenging when there is an enormous amount of money to be made. It will happen, and all of it should be embraced," he concluded.
Last Updated May 26, 2023, 3:06 PM IST