IPL 2020: Watson reveals what is 'different' at CSK compared to other teams; thanks Dhoni, Fleming
Chennai Super Kings (CSK) all-rounder Shane Watson spoke about his IPL team, captain MS Dhoni, coach Stephen Fleming, CSK fans and more on Instagram live chat amid the coronavirus (COVID-19) lockdown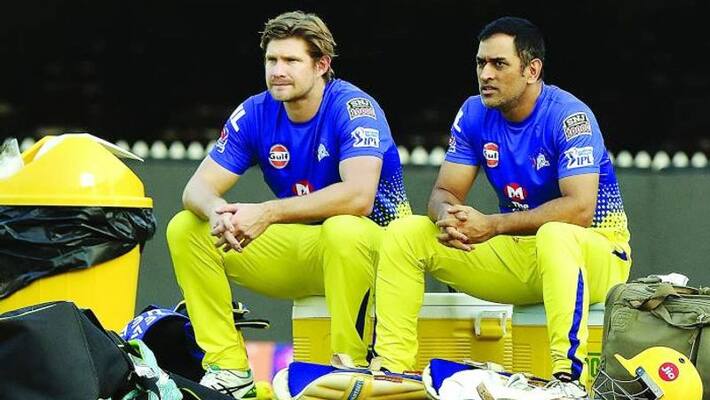 Bengaluru:
Australian all-rounder Shane Watson on Saturday (April 11) revealed what is different in Chennai Super Kings (CSK) when compared to other Indian Premier League (IPL) teams which he has played for.
Watson was bought by CSK in 2018 for Rs 4 crore. Previously, he was with Rajasthan Royals (RR) and Royal Challengers (RCB). Since the inaugural edition of the IPL, he was part of RR and in 2016, the Virat Kohli-led RCB purchased Watson for Rs 9.5 crore at the players' auction.  
Also read: List of cricketers who have donated to PM CARES Fund
The 38-year-old has played 134 IPL games and scored 3,575 runs (four centuries, 19 fifties). Last year, he aggregated 398 runs in 17 matches.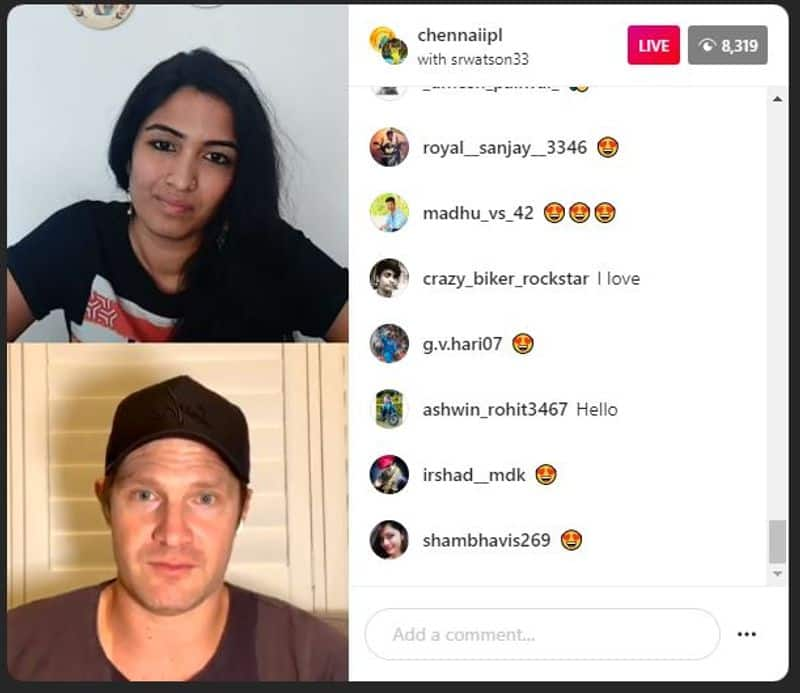 In the IPL 2018 final, Watson hit a century (117 off 57) to help CSK seal the title against Sunrisers Hyderabad (SRH). In last year's title clash, he batted with an injured leg to score 80 and almost won the trophy for the team. However, CSK lost the thrilling final to Mumbai Indians (MI) by one run.  
'Thank you Dhoni'
With IPL 2020
deferred till April 15
due to the novel coronavirus (COVID-19) pandemic and all cricket suspended across the globe, Watson is spending time with family in Australia.
Also read: Australian star ready to play IPL 2020 behind closed doors
CSK had a Instagram live chat with Watson on Saturday afternoon where he spoke about various things and hoped he gets a chance to play for the franchise for "one more year". There is uncertainty over the tournament due to the spread of the virus.
When asked what is different in CSK compared to other IPL teams he was part of, Watson said he got the backing from Dhoni and Fleming even when he was not scoring runs. He said this would not have happened in other teams.
Also read: Full CSK squad with players' salaries
"Not scoring runs and you get picked," remarked a laughing Watson when asked about the difference at CSK to other franchises.
"Thank you MS Dhoni, Stephen Fleming. In other teams if you are not scoring runs you are gone, you have to sit (out), run the drinks. They would move me off. But in CSK they did not. I was batting well but not scoring runs. It is amazing leadership at CSK, when you stick to people you believe in," Watson said talking about last season when he was not scoring runs but was still retained in the team.
"I have played for two other great franchises. But, the love and support I got from CSK, in the team, around the team, the supporters, since the day I arrived is mind blowing. I am fortunate," he added.
He said he was "very fortunate" that Dhoni and Fleming showed faith in him and gave him opportunities despite not getting enough runs.
The Australian said he had heard a lot about CSK from his compatriots Matthew Hayden and Michael Hussey who had played for the Chennai outfit and he did not believe. He said everything Hayden and Hussey said were true about CSK and he experienced it now.
Also read: Full list of players sold at IPL 2020 auction
Watson hoped the virus "moves on" and he gets to spend one more season with CSK. "Hopefully things work out, one more year with CSK."
The opening batsman said he is "incredibly grateful" to CSK fans. He said it was not only in Chennai but all over India that "Yellow Army" was present.
"CSK has got fans everywhere not just in Chennai. If we go to Kolkata, half yellow, half purple. If we go to Mumbai, half blue, half yellow. Thanks to all the fans for the support," he said.
Last Updated Apr 11, 2020, 4:02 PM IST