IPL 2020: Suresh Raina unfollows CSK as fans become even curious
Suresh Raina, CSK's core player, unfollows CSK's official Twitter handle. The incident has eroded hopes in fans who were earlier expecting Raina's return in this IPL season, in the UAE.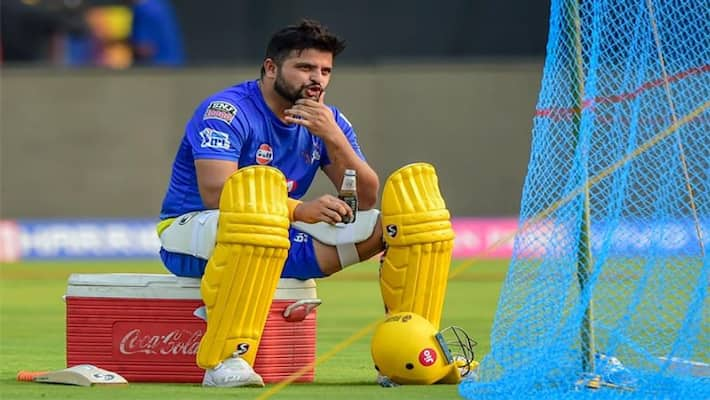 It is natural to think of Suresh Raina when one thinks of CSK. Suresh Raina has long been associated with the franchise and was an integral part of the playing XI. The number three batsman had shouldered major responsibilities and certainly was a key to CSK's victory many times.
However, due to personal reasons, Raina had to withdraw himself from this IPL season, owing to which CSK has experienced a major setback in the UAE. The team has been unable to chase feasible targets due to the absence of a stable batsman.
Suresh Raina, often known as the 'Second Thala', who had been with CSK from the first IPL season (2008), is surely missed by the fans. He didn't just contribute with the bat, but was exceptional on-field and as a part-time bowler.
Also read: IPL 2020: Reasons why CSK is sinking in the bog
After returning to India, did give a ray of hope of his return to the UAE, for the ongoing IPL tournament. The CSK's CEO, with whom he was rumored to have some disagreements, did not perceive Raina's comeback as good. 
Recently, rumors mounted that the 35-year-old has unfollowed CSK's official page and MS Dhoni on Twitter. However, on finding out, it was evident that Suresh Raina did unfollow CSK's official Twitter handle, which came as shocking news to the 'yellow brigade' fans. This has raised even more suspicions in the fans' minds of Raina's association with the CSK, who were hopeful of Raina's comeback in the next season. 
 
Last Updated Sep 27, 2020, 1:00 PM IST