IPL 2020 schedule: Kolkata Knight Riders' full fixtures
Here are full fixtures of Kolkata Knight Riders (KKR) for IPL 2020
Kolkata: The Dinesh Karthik-led Kolkata Knight Riders (KKR) will face Mumbai Indians (MI) in their opening match of IPL 2020 on September 23 in Abu Dhabi.
Two-time champions KKR will start their campaign in Abu Dhabi. And later they move to Dubai and Sharjah.
IPL 2020 will be played from September 19 to November 10. In the tournament opener, defending champions MI will meet Chennai Super Kings (CSK).
Here is KKR's full schedule for IPL 2020.
September 23: KKR vs Mumbai Indians (MI) — 7.30 PM IST, Abu Dhabi
September 26: KKR vs Sunrisers Hyderabad (SRH) — 7.30 PM IST, Abu Dhabi
September 30: KKR vs Rajasthan Royals (RR) — 7.30 PM IST, Dubai
October 3: KKR vs Delhi Capitals (DC) — 7.30 PM IST, Sharjah
October 7: KKR vs Chennai Super Kings (CSK) — 7.30 PM IST, Abu Dhabi
October 10: KKR vs Kings XI Punjab (KXIP) — 3.30 PM IST, Abu Dhabi
October 12: KKR vs Royal Challengers Bangalore (RCB) — 7.30 PM IST, Sharjah
October 16: KKR vs MI — 7.30 PM IST, Abu Dhabi
October 18: KKR vs SRH — 7.30 PM IST, Abu Dhabi
October 21: KKR vs RCB — 7.30 IST, Abu Dhabi
October 24: KKR vs DC — 3.30 PM IST, Abu Dhabi
October 26: KKR vs KXIP — 7.30 PM IST, Sharjah
October 29: KKR vs CSK — 7.30 PM IST, Dubai
November 1: KKR vs RR — 7.30 PM IST, Dubai
Here is KKR's venue-wise schedule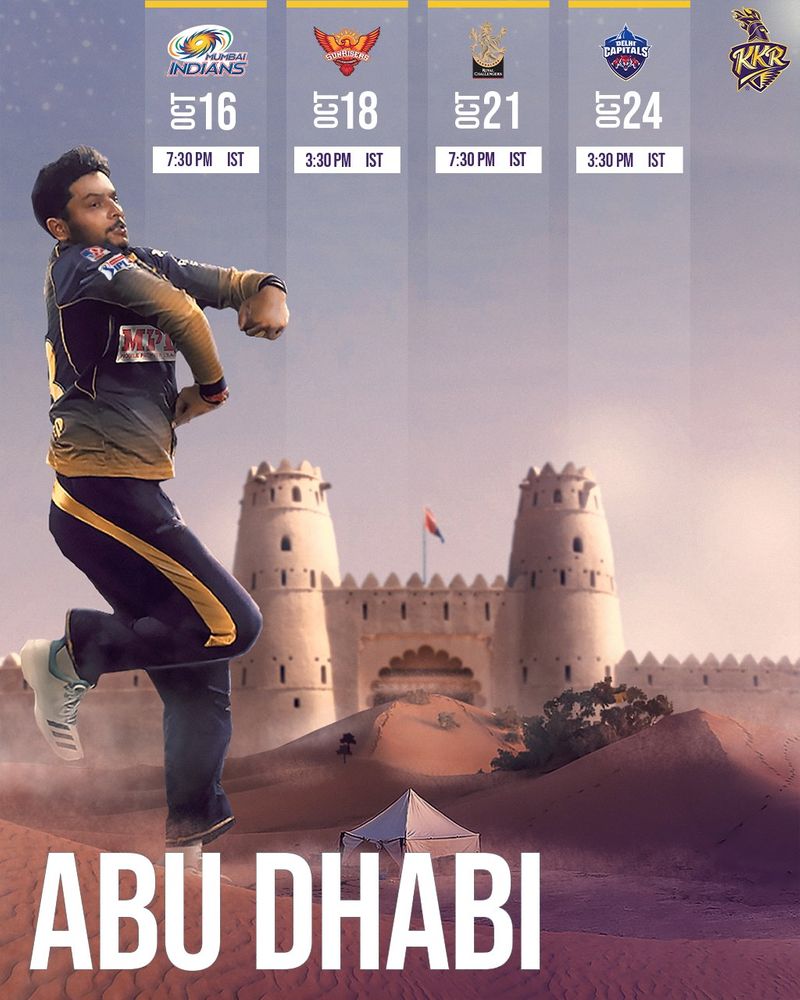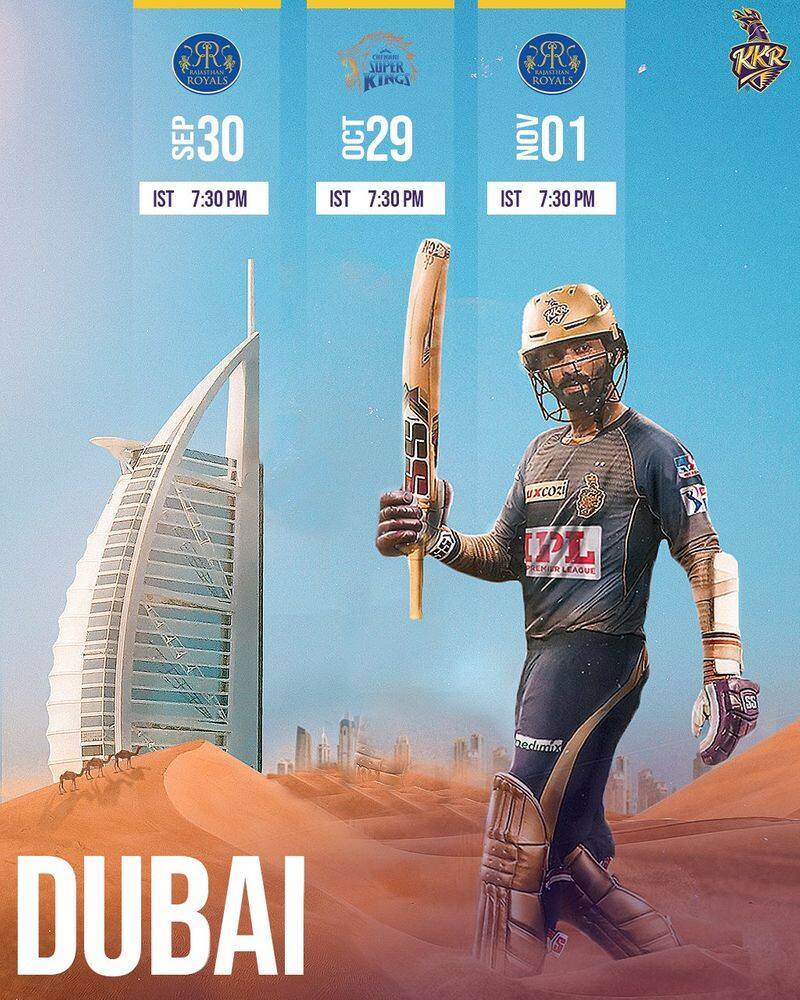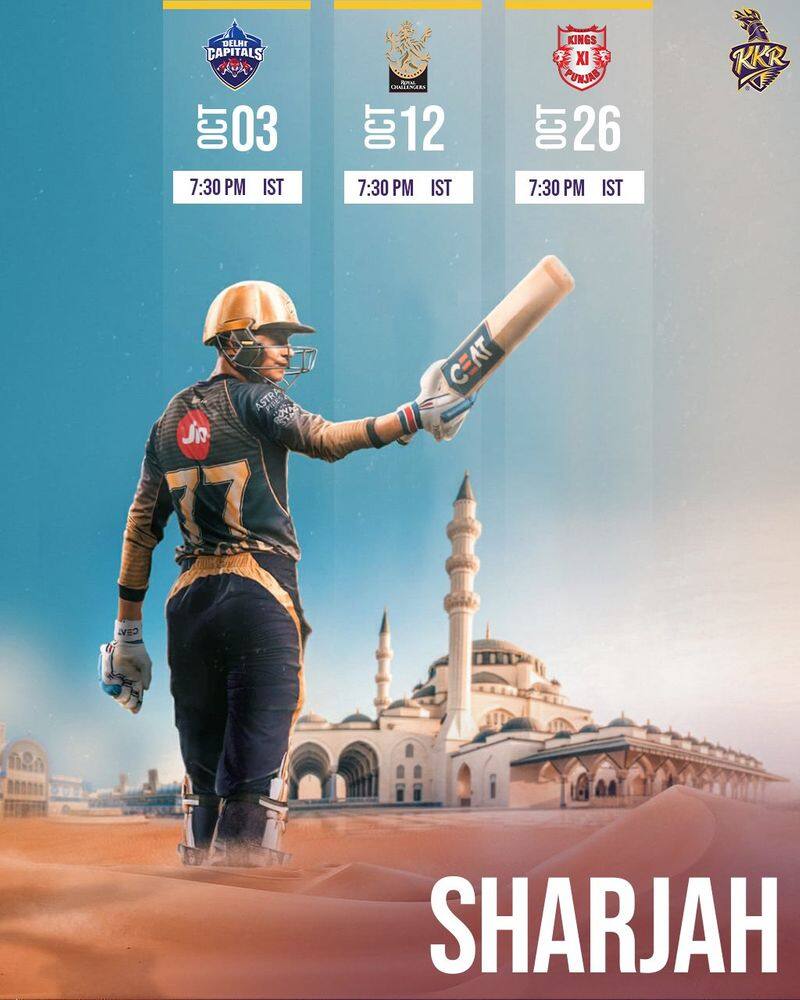 Last Updated Sep 7, 2020, 11:13 AM IST