IPL 2020: RCB, Virat Kohli give 'royal salute' to AB de Villiers' parents; here is their story
Read about AB de Villiers' parents who were Covid heroes in South Africa. Virat Kohli and RCB have saluted the 'real challengers' in a new video ahead of IPL 2020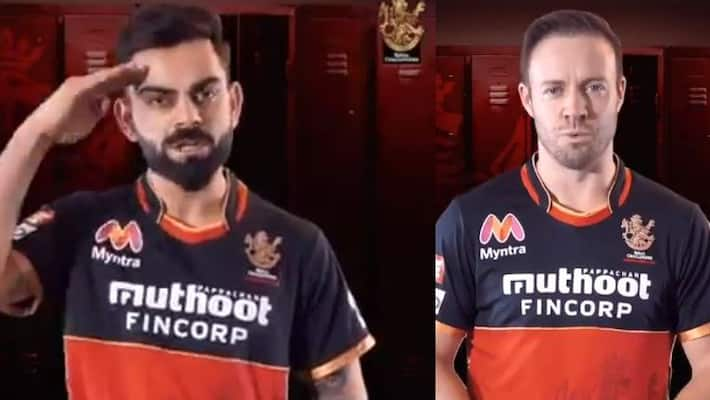 Dubai: Royal Challengers Bangalore (RCB) captain Virat Kohli and his teammates have given a "royal salute" to AB de Villiers' parents who worked on the frontline to fight the coronavirus (COVID-19) pandemic in South Africa.
Ahead of IPL 2020, RCB have been lauding the efforts of Covid heroes calling them "real challengers". The latest video posted on the team's official Twitter handle on Friday (September 11), shows star batsman de Villiers talking about his parents.
"Just like AB's parents, we all know of real challengers in our lives who have been fighting on the frontline during this pandemic. Share their stories with us using #MyCOVIDHeroes #WeAreChallengers These challengers deserve to be known, deserve to be celebrated! #PlayBold (sic)," RCB captioned the video.
See how Virat Kohli takes care of his bats
In the 55-second clip, de Villiers said, "If jerseys could talk, this one would have said thank you. Let me tell you about my real challenger. That is my dad (Abraham B de Villiers). He's a general practitioner from back home, in South Africa, who worked on the frontline during the Covid pandemic. He put himself on the line. My mum (Millie de Villiers) also helped in the practice. And I am very proud to be their son."
Skipper Kohli shared his thoughts by saying, "We, Royal Challengers, give a royal salute to each and every real challenger out there. To the countless real challengers, whose undying spirit and sacrifice made it possible for all of us to get back on the field."
RCB paceman Dale Steyn too spoke about the 'real challengers'.
IPL 2020 will be played in the UAE from September 19 to November 10. The tournament was moved out of India due to the pandemic.
So, if you have stories of Covid heroes, please share with RCB.
Last Updated Sep 11, 2020, 4:34 PM IST