IPL 2020: Figures and records that scream from stadium of Abu Dhabi
The Sheikh Zayed Stadium has a capacity of 20,000 people. The ground has been a regular international home venue for Pakistan in all formats, especially post the 2008 Lahore terror attack on the Sri Lankan team.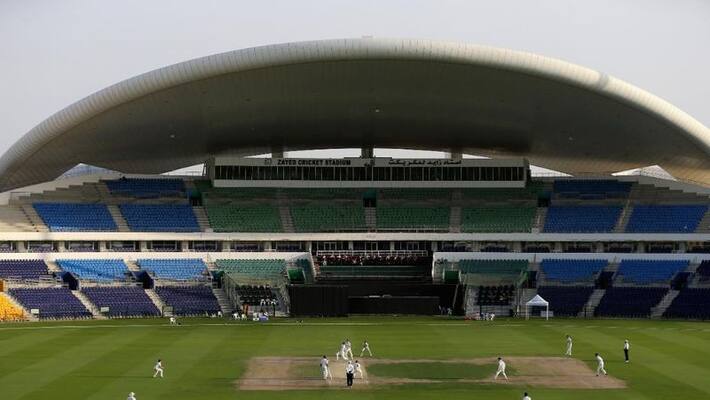 It would be the third time in the history of the Indian Premier League (IPL) that the tournament would be held outside India, previously being in 2009 (entirely) and 2014 (partial). Held in the United Arab Emirates (UAE), there are three venues, one of them being Abu Dhabi.
The Sheikh Zayed Stadium had played host to the tournament in 2014 as well. On the same note, we take a look at some of the IPL figures and records at the venue.
Highest score: 206/4 by Kings XI Punjab (vs Chennai Super Kings)
Highest match aggregate: 411 (CSK vs KXIP)
Biggest win (by runs): 93 by CSK (vs Delhi Daredevils)
Biggest win (by balls to spare): 42 by Rajasthan Royals (vs Royal Challengers Bangalore)
Biggest win (by wickets): 6 by KXIP ( vs CSK)
Highest individual score: 95 by Glenn Maxwell for KXIP (vs CSK)
Most sixes in an innings: 5 by Brendon McCullum for CSK (vs KXIP)
Most runs through boundaries in an innings: 72 by Maxwell for KXIP (vs CSK)
Biggest strike-rate in an innings: 236.36 by MS Dhoni for CSK (vs KXIP)
Best bowling in an innings: 4/20 by Sunil Narine for Kolkata Knight Riders (vs Mumbai Indians)
Best economy in an innings: 1.50 by Ravichandran Ashwin for CSK (vs DD)
Most wicketkeeping dismissals in an innings: 2 by Robin Uthappa for KKR (vs MI)
Most catches in an innings (non-wicketkeeper): 3 by Kane Richardson for RR (vs Sunrisers Hyderabad)
Highest partnership: 131 runs between Jacques Kallis and Manish Pandey for KKR (vs MI)
Also read: IPL 2020: Bowlers who can give Andre Russell a tough time
IPL 2020 matches in Abu Dhabi:
September 19: Mumbai Indians vs Chennai Super Kings
September 23: Kolkata Knight Riders vs Mumbai Indians
September 26: Kolkata Knight Riders vs Sunrisers Hyderabad
September 29: Delhi Capitals vs Sunrisers Hyderabad
October 1: Kings XI Punjab vs Mumbai Indians
October 3: Royal Challengers Bangalore vs Rajasthan Royals
October 6: Mumbai Indians vs Rajasthan Royals
October 7: Kolkata Knight Riders vs Chennai Super Kings
October 10: Kings XI Punjab vs Kolkata Knight Riders
October 11: Mumbai Indians vs Delhi Capitals
October 16: Mumbai Indians vs Kolkata Knight Riders
October 18: Sunrisers Hyderabad vs Kolkata Knight Riders
October 19: Chennai Super Kings vs Rajasthan Royals
October 21: Kolkata Knight Riders vs Royal Challengers Bangalore
October 24: Kolkata Knight Riders vs Delhi Capitals
October 25: Rajasthan Royals vs Mumbai Indians
October 28: Mumbai Indians vs Royal Challengers Bangalore
October 30: Kings XI Punjab vs Rajasthan Royals
November 1: Chennai Super Kings vs Kings XI Punjab
November 2: Delhi Capitals vs Royal Challengers Bangalore
Last Updated Sep 9, 2020, 2:29 PM IST