IPL 2020: Bowlers who can give Andre Russell a tough time
Russell's dominance in T20 allowed him to make it to the Cricinfo T20 XI on a couple of occasions (2016 and 2018). He also hit the second most sixes in an IPL season after his Jamaican counterpart Chris Gayle.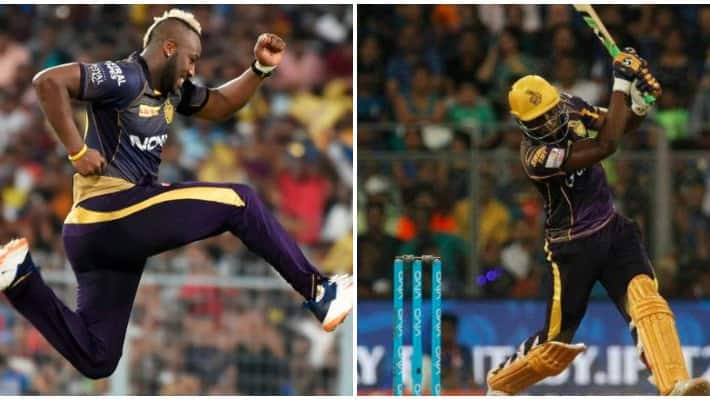 Jamaican swaggering all-rounder Andre Russell, who is well-known for his hard-hitting abilities, while playing for Kolkata Knight Riders (KKR), has become an extremely popular name among the IPL fans, over the years. His escalating performance in the 2019 season saw him become the most fancied player in the fantasy XI of the tournament.
However, his good time with the bat certainly means a tough time for the bowlers. Experts have already predicted a number of ways by which he can be restricted. But can he really be? Here we analyse some bowlers, who certainly can.
Jasprit Bumrah
A world-renowned name in the fast bowling department, Bumrah is famous for his fine bowling action, as well as his sheer ability to bowl yorkers. Yorkers are certainly something that can trouble any batsman in the world, if executed properly.
If analysed closely, Russell has the tendency to hit a ball clean if bowled up full, in the slot. Although yorker too involves bowling up full, if bowled properly, Russell would surely find it difficult to connect it, as missing it would certainly crush his toes and stumps. However, if Russell does come forward at the right time, he could still convert it into a full toss, which could spell bad news for Bumrah.
Also read: IPL 2020 Anthem controversy: A beat to dance to or be tensed?
Kagiso Rabada
South African pacer Kagiso Rabada was heavily impressive for Delhi Capitals (DC) last season, picking up the most wickets for the side. While Russell is known for being ruthless against pacers, it might not be as easy with Rabada, owing to the latter's ability to come up with pace variations.
Also, Rabada has some ability to generate seam from the slow Indian tracks, which could make things even difficult for Russell. Meanwhile, Rabada can also bowl short-pitched deliveries, which has often troubled Russell in the past, as he is not so good at playing them, especially while trying to pull.
Imran Tahir
Another South African, in the form of Imran Tahir, is considered one of the deadliest spinners in world cricket currently, especially in the limited-overs format. The once No. 1 ODI bowler, who currently plays for Chennai Super Kings (CSK), has the unique ability to generate enough spin on any track.
Furthermore, Russell is not so famous for going all guns blazing against the spinners, as even a ball, bowled up full, in the slot, followed by Tahir's deadly spin, is enough to give the Jamaican a hard time with the bat.
Last Updated Sep 8, 2020, 6:46 PM IST