Exclusive: Javagal Srinath, other cricketers' tributes to Sachin Tendulkar on batting legend's 47th birthday
Sachin Tendulkar's former teammates Javagal Srinath, Deep Dasgupta, Vijay Bharadwaj and Sujith Somasunder spoke exclusively with Asianet Newsable on the batting legend's 47th birthday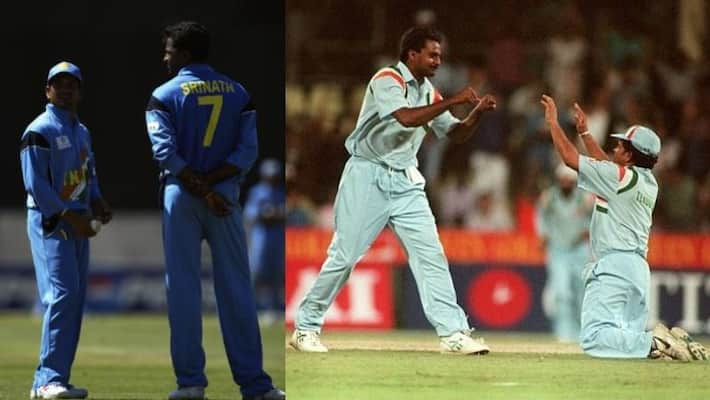 Bengaluru: Former India fast bowler Javagal Srinath heaped praise on Sachin Tendulkar on the batting legend's 47th birthday today (April 24). Srinath hailed Tendulkar as "the best thing" that has happened to Indian cricket.
Also read: Exclusive - Venkatesh Prasad shares special memories of Sachin Tendulkar
In an exclusive chat with Asianet Newsable, Srinath, who was Tendulkar's teammate for many years, said he was happy to have been a part of Master Blaster's illustrious cricket career. The 50-year-old Srinath made his Test debut in 1991, two years after Tendulkar's entry into international cricket.
Also read: Exclusive - Sunil Joshi walks down memory lane on Sachin Tendulkar's birthday
Also, former Indian cricketers and teammates of Tendulkar, Deep Dasgupta, Vijay Bharadwaj and Sujith Somasunder spoke exclusively with Asianet Newsable and shared their memories of Tendulkar.
Javagal Srinath
"The best thing that has happened to Indian cricket is Sachin Tendulkar. I am glad that I could be part of his cricket career. I wish him a very happy birthday and all the best. I wish him great years ahead."
Also read: Fans trend #HappyBirthdaySachin on Twitter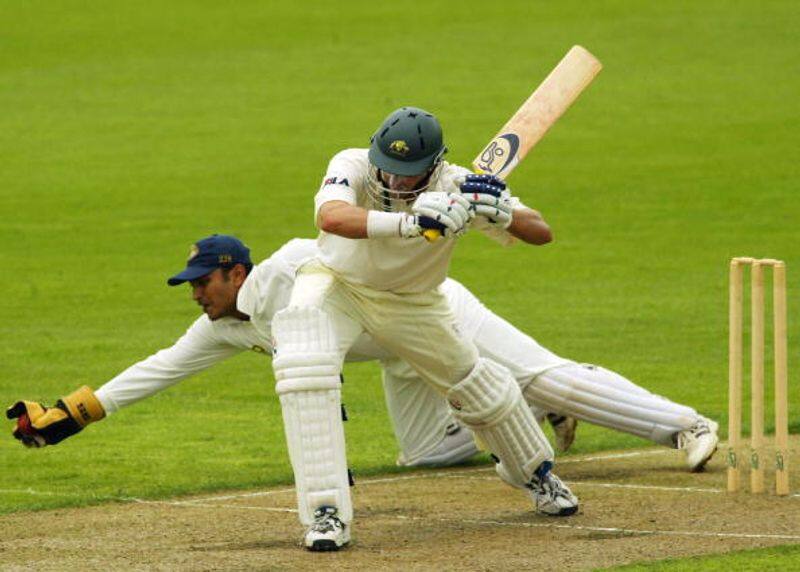 Deep Dasgupta 
"One of the first and lasting memories I have is from my first tour to South Africa. We had a day off but Sachin said he wants to go and practice. I said, 'I will also come'. Coaches also joined with us. After practice, I had a 45-minute session with him, during which I learnt a lot. On the field, unfortunately I did not get too much of an opportunity to bat with him. He has been an absolute legend. Off the field I managed to spend a lot of time with him."
See 47 pictures to celebrate Sachin Tendulkar's 47th birthday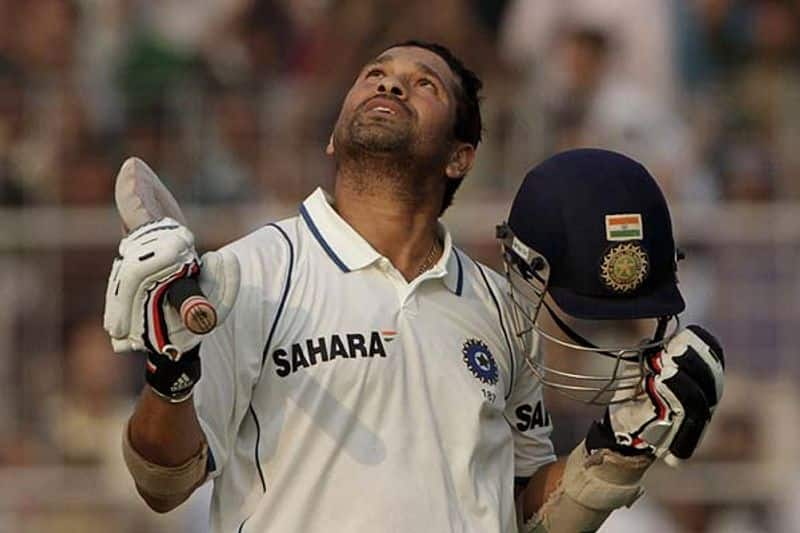 Vijay Bharadwaj
"The first time, I was a teammate of Sachin was when I made my India debut in 1999 in Mohali. It was also the time when Sachin was making a comeback as India captain. For the second time, he became the captain, reluctantly. We had Kapil Dev as the coach. I saw Sachin speak for the first time in the dressing room. He spoke very less. One standout thing about Sachin is he had a lot of respect for Karnataka cricketers."
"One incident which I can recollect is from India's tour of Australia in 1999-2000. As a team we were doing very badly. He was the captain and he was under tremendous pressure. After we lost the Sydney Test, I was sitting next to Sachin in the team bus. A lot of fans were around the bus. We could not leave the stadium as there was one supporter who was standing right in front of the bus. He was not allowing the bus to move. He was an Australian. Kapil Dev got off the bus and requested that gentleman to move so that we could leave for the team hotel. But he did not move. He said, 'Until Sachin gets off the bus and gives me an autograph for my son, I am not leaving this place'. Then, Kapil Dev told Sachin to alight and give autograph. Sachin went and signed on the back of the kid's T-shirt. The child was sitting on the shoulders of his father. What was special about this was that Aussie had named his son Sachin."
"Sachin is a great human being. He has always been humble. We all wish him good health on his 47th birthday. For me, every cricket shot of his is a memory."
"Sachin has amazing memory. He remembers every dismissal of his. He also remembers all the cricketers who played with him. Even after retirement, I have met him during IPL games. He has been the same. Even though Sachin was born on Dr Rajkumar's (Kannada actor) birthday, for me he is always like Vishnuvardhan (Kannada actor) because he too writes with his left hand."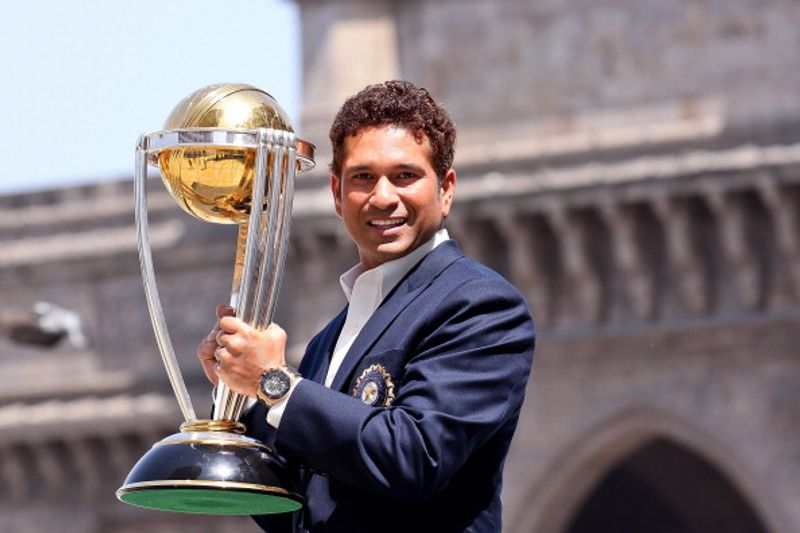 Sujith Somasunder
"There can never be another cricketer like Sachin Tendulkar. I opened batting with him (in ODIs) and faced same bowlers who he faced. But the way he batted, it was phenomenal. His ability is second to none. He made batting look simple and easy. He is the greatest batsman. Sachin was that kind of a player who could do anything on the cricket field. He was born to play cricket. He was an all-rounder. If you have to coach someone on how to bowl outswing, Sachin would demonstrate exactly how to bowl. Even if you have to teach someone inswing, again you can throw the ball to Sachin. He would do it perfectly. Even an inswing bowler may not execute it so perfectly. Same goes with his abilities to bowl spin, be it offspin, legpsin and googly. He could demonstrate every skill in the game. That is the talent he has. I feel he is from a different planet. He was an intense, astute cricketer."
"During my debut ODI for India, Sachin encouraged me a lot. He was filling me up with confidence. He allowed me to face the first ball of the innings. He was the one responsible for me getting picked in the Indian team because he was the captain at the time."
"As a captain he could read any situation and also read weakness of a batsman. He knew exactly how and where to bowl to a particular batsman. Same thing he tried to communicate to the bowlers. Every now and then he used to give inputs to bowlers but they did not have the same processing capacity as Sachin. He is a cricket brain. He is rated as the No. 1 batsman in the world but he is very humble."
Last Updated Apr 24, 2020, 7:35 PM IST