'Dinesh Karthik will be happiest': Murali Vijay trolled after announcing retirement from international cricket
Out-of-favour India player Murali Vijay announced he was retiring from international cricket, which sparked a massive reaction on Twitter, with most trolls stating Dinesh Karthik would be the happiest.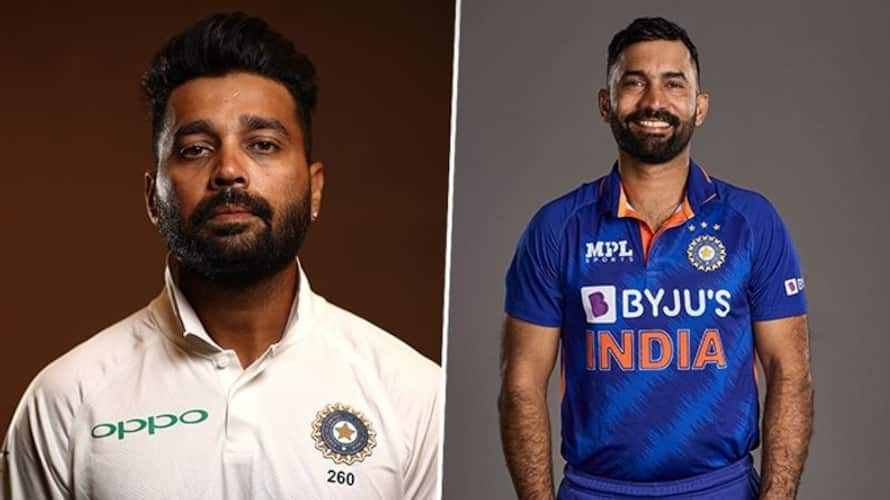 Out-of-favour India player Murali Vijay announced his retirement from international cricket on Monday, sparking a massive reaction from fans across social media platforms. The right-handed batter, who featured in 61 Tests, 17 ODIs and nine T20 Internationals, last played for the country in the Perth Test against Australia in December 2018.
Murali Vijay's Test debut was against Australia in the 2008-09 season at Nagpur as a replacement for Gautam Gambhir. The opener featured in first-class and List-A cricket for Tamil Nadu late in 2019. As far as professional cricket is concerned, he last turned out for Chennai Super Kings in the Indian Premier League in 2020.
"Today, with immense gratitude and humility, I announce my retirement from all forms of international cricket," Vijay said in a statement on Twitter.
"I am excited to announce that I will be exploring new opportunities in the world of cricket and the business side of it, where I will also continue to participate in the sport that I love and challenge myself in new and different environments," the 38-year-old Vijay added.
"I believe this is the next step in my journey as a cricketer and I look forward to the new chapter in my life," he added.
He thanked the BCCI, TNCA, CSK and Chemplast Sanmar and said, "I am grateful for the opportunities given to me by the Board of Control for Cricket in India, Tamil Nadu Cricket Association, Chennai Super Kings and Chemplast Sanmar."
"To all my team-mates, coaches, mentors and support staff: It has been an absolute privilege to have played with you all, and, I thank you for helping me turn my dream into reality," he further said.
Thanking fans for their support through his ups and downs, he said, "I will forever cherish the moments I spent with you all and your support has always been a source of motivation for me.
Also read: 'Thank you for all the memories' - Murali Vijay announces international retirement; wishes pour in
"Lastly, I would like to thank my family & friends for their unconditional love and support throughout my career. They have been my backbone and without them, I would not have been able to achieve what I  have today," he said.
In 61 Tests, Vijay scored 3982 runs at an average of 38.28 with the highest score of 167. He hit 12 hundreds and 15 half-centuries. In 17 ODIs, he made 339 runs and in seven T20Is, he got 169 runs.
In the IPL, he shone for CSK and the runs he scored turned the attention on him. In the 2010 season, Vijay scored 458 runs for the Super Kings with a century and two fifties, including a blistering 127 against Rajasthan Royals in Chennai, which brought him into the national reckoning.
Following Murali Vijay's retirement announcement, Twitter users trolled the batter, with most stating that Dinesh Karthik would be the happiest to hear this news. The two Indian cricketers had hit the headlines after Dinesh Karthik's first wife, Nikita Vanjara, fell in love with his once-good friend Murali Vijay after five years into their marriage.
In 2012, Tamil Nadu played a crucial Vijay Hazare Trophy match against Karnataka, and during this match, Dinesh Karthik came to know about his wife's affair with Murali Vijay. The incident led Karthik to divorce Nikita. 
Nikita became pregnant with a boy following her divorce. Nitika and Murali Vijay soon got married, and both parties handled the divorce promptly and quietly. As of today, Murali Vijay and Nikita are parents of 3 children.
Meanwhile, Dinesh Karthik found true love when he met Indian squash player Dipika Pallikal in 2015 and tied the knot with her in August.
Here's a look at how Twitter reacted to Murali Vijay's retirement announcement, with most trolls bringing up the drama that surrounded Dinesh Karthik and his first wife, Nikita Vanjara:
(With inputs from PTI) 
Last Updated Jan 30, 2023, 4:34 PM IST