Shreyas Iyer set to return as India gears up for three-match ODI series against Australia
India's cricket team faces concerns as Shreyas Iyer experiences an injury setback, raising questions about his fitness ahead of the World Cup, according to captain Rohit Sharma.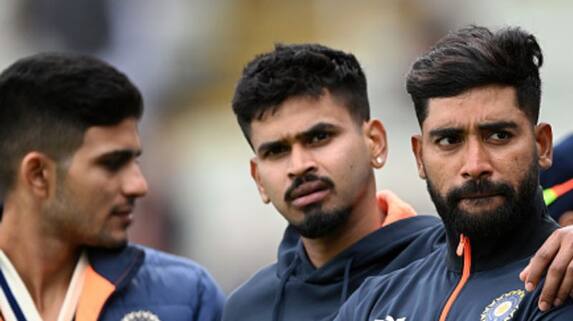 Shreyas Iyer's recent injury setback is not causing concern for India, as per the reassurance of captain Rohit Sharma. Despite Iyer's return to the 2023 Asia Cup following a significant period of recovery from a back injury requiring surgery, he experienced back spasms just before the toss in the 'Super Four' match against Pakistan, sidelining him for the rest of India's victorious campaign. Rohit confirmed that Iyer had nearly met the team's fitness criteria, with a 99% recovery status. Rohit expressed optimism about Iyer's condition and considered it a non-issue after India's 10-wicket win over Sri Lanka in the final.
Looking ahead, India is set to face Australia in a three-match ODI series, their final assignment before the World Cup, commencing on September 22 in Mohali. While Iyer is expected to feature in this series, the prognosis for another injured team member, Axar Patel, is less certain due to a quadriceps tear sustained in a match against Bangladesh. Rohit indicated that Axar might potentially miss the first two games of the Australia series, depending on his recovery progress.
In Axar's absence, India called upon Washington Sundar for the final match on short notice. Rohit mentioned that Washington and his Tamil Nadu teammate Ravichandran Ashwin are both contenders for the spinning all-rounder role should a replacement be needed. Rohit acknowledged his preference for having an off-spinner in the squad for tactical reasons and confirmed discussions with Ashwin regarding his potential role. He emphasized open communication with all players to ensure clarity regarding their roles within the team.
Also Read: Asia Cup 2023 final: Rohit Sharma reveals why Mohammed Siraj bowled only 7 overs against Sri Lanka
Last Updated Sep 18, 2023, 1:50 PM IST