ODI World Cup 2023: Rohit Sharma's strategy and team composition amid Hardik Pandya's absence
India's cricket captain, Rohit Sharma, opens up about the team's strategy in the ongoing Cricket World Cup, addressing the challenges posed by Hardik Pandya's injury.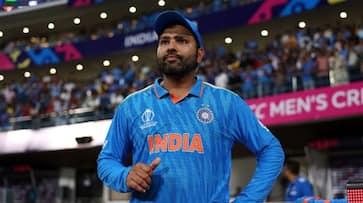 Rohit Sharma, India's captain, addressed the team's strategy for the ongoing Cricket World Cup, taking into account the absence of his deputy, Hardik Pandya, due to an ankle injury. He mentioned the possibility of fielding three spinners if the situation demanded it. Rohit made these comments on the eve of India's Cricket World Cup match against Sri Lanka at Mumbai's Wankhede Stadium, acknowledging the significant decision facing India regarding the team's composition in Hardik's absence. He stressed that they were open to experimenting with different combinations, even if Hardik was fit to play in the remaining matches.
Rohit explained, "We have various combinations at our disposal. We can consider deploying three spinners and two seamers if circumstances dictate. In this tournament, we have observed that spinners play a crucial role in slowing down the run rate during the middle overs. Regardless of whether we have Hardik available or not, I'm keeping my options open. If the situation calls for it, we will certainly opt for three spinners. There are numerous skill sets within our team that can effectively control the scoring rate in the middle overs. Our spinners possess exceptional skills, especially in these conditions," Rohit stated during a pre-match press conference.
Discussing the workload of the bowlers, particularly the pacers, Rohit disclosed that the players were in good form and had no desire to rest. He stated, "Regarding the bowlers' need for rest, they are currently in excellent form and rhythm. They are not eager to take a break, as their bodies are in good condition. This is the feedback I've received from all the bowlers; they are enthusiastic to continue playing."
India is the only undefeated team in the tournament, having won all six of their matches thus far.
Also Read: 'Suddenly I'll be a bad captain': Rohit Sharma offers reality check as ODI World Cup 2023 expectations soar
Last Updated Nov 2, 2023, 1:17 PM IST