Inzamam-ul-Haq resigns as Pakistan chief selector amid conflict of interest concerns
Inzamam-ul-Haq, the former Chief Selector of the Pakistan cricket team, has stepped down from his position due to potential 'conflict of interest.' His resignation comes at a challenging time, with Pakistan's underwhelming performance in the 2023 Cricket World Cup raising concerns.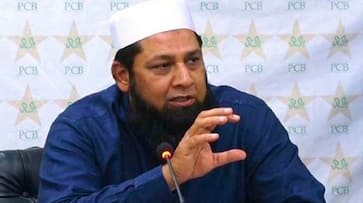 Inzamam-ul-Haq, Pakistan's Chief Selector, has tendered his resignation due to a potential 'conflict of interest.' His decision coincided with Pakistan's underwhelming performance in the 2023 Cricket World Cup, where they have managed just two victories out of six matches, likely facing an early elimination from the group stage. Reports suggest that Inzamam holds a stake in "Yazo International Limited," a company owned by several cricketers' agent, Talha Rehmani, which represents players such as Babar Azam, Mohammad Rizwan, and Shaheen Afridi. The ongoing dispute regarding player salaries has stirred controversy over Inzamam's involvement, possibly leading to his resignation.
In response, Inzamam clarified his position, stating, "People speak without research. Questions were raised about me, so I decided it was better to resign." He emphasized that he had no connection with the player-agent company and had requested the Pakistan Cricket Board (PCB) to conduct an inquiry. Inzamam had previously served as Chief Selector from August 2016 until July 2019 and was reinstated before the Asia Cup in 2023.
The PCB has initiated a five-member fact-finding committee to investigate allegations related to conflicts of interest as reported in the media.
Meanwhile, Pakistan's coach, Grant Bradburn, brushed aside concerns about unpaid player salaries, expressing his team's determination to salvage their faltering World Cup campaign. Pakistan faces the risk of an early exit from the tournament, with just four wins in six matches. There have been disputes over player payments and delays in finalizing central contracts, with some players confirming they had not received their salaries.
Bradburn emphasised the team's focus on preparing and giving their best, despite the external noise and distractions. The PCB stated that contracts have been dispatched to India, and player signings are in progress, indicating that payments will be organized soon.
Also Read: ODI World Cup 2023: Grant Bradburn attributes Pakistan's struggles to unfamiliar conditions
Last Updated Oct 30, 2023, 9:30 PM IST