Cricket Australia praises BCCI boss Sourav Ganguly for 'innovative thinking'
BCCI president Sourav Ganguly has come in for praise from Cricket Australia (CA) over his new idea of having a 'Super Series' ODI tournament for four nations including India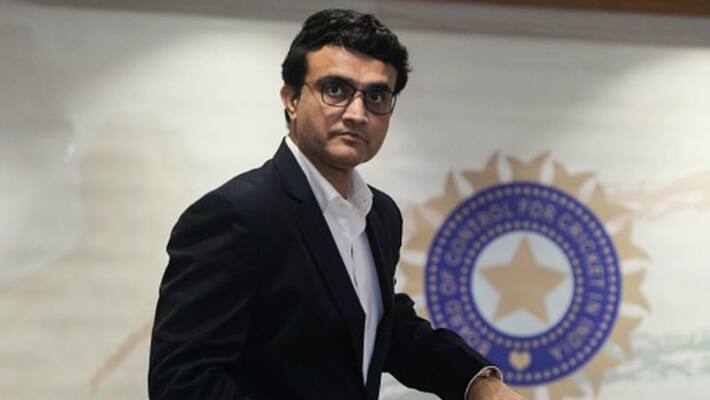 Melbourne: Cricket Australia (CA) has praised BCCI president Sourav Ganguly for planning a "Super Series" involving India, Australia, England and another top cricket nation.
Recently, Ganguly spoke about the idea of launching a four-nation One Day International tournament with the "Big Three" (India, Australia, England) and another top team.
Also read: 3 Wisden honours for Virat Kohli
"Australia, England, India and another top team will feature in the Super Series, which begins in 2021, and the first edition of the tournament will be played in India," Ganguly had said.
The BCCI and the England and Wales Cricket Board (ECB) officials had met and the latter had said it is open to the new "Super Series".
Also read: Gautam Gambhir reveals 'World XI'
"We meet regularly with other leaders from the major cricketing nations to share learnings and discuss topics that impact our sport. A four-nation tournament was raised at a meeting with the BCCI in December and we are open to discussions with other ICC members to see if this concept can develop," ECB said in a statement.
This idea has been welcomed by CA chief executive Kevin Roberts. However, he did not confirm whether the planned tournament will be a reality.
"I think it's an example of the innovative thinking coming out of the BCCI with Sourav Ganguly as president," Roberts said.
He added, "In his very short time, only a couple of months, we have already seen India commit to and host a day-night Test in Kolkata, so a brilliant result there. And now a suggestion around the Super Series, another potential innovation."
Former India captain Ganguly took over as the president of the Board of Control for Cricket in India (BCCI) in October. Soon after taking charge, he mooted the idea of India's first-ever day/night Test and it was played at Kolkata's Eden Gardens in November.
Yesterday (December 26), Ganguly met National Cricket Academy (NCA) director Rahul Dravid and discussed ways to improve the facility that is situation at Bengaluru's M Chinnaswamy Stadium.
Last Updated Dec 27, 2019, 12:43 PM IST