Coronavirus: Will T20 World Cup 2020 be postponed? ICC answers
Here is what the ICC said about reports that claimed T20 World Cup 2020 is likely to be postponed due to the coronavirus (COVID-19) pandemic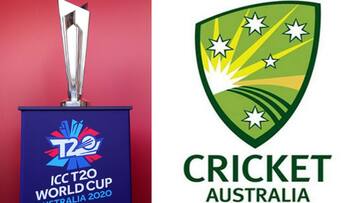 Bengaluru: The International Cricket Council (ICC) on Wednesday (May 27) put an end to reports and speculations claiming that the ICC T20 World Cup 2020 would be postponed due to the coronavirus (COVID-19) pandemic.
Also read: Brett Lee picks between Virat Kohli and Steve Smith
There were reports in the Indian media that the global event in Australia this year would be pushed to 2022. However, ICC has clarified that it has not taken any decision about postponement and preparations are under way for the October-November tournament.
Also read: ICC's dos and don'ts to resume cricket
"The ICC has not taken a decision to postpone the T20 World Cup and preparations are ongoing for the event in Australia this year as per plan. This is on the agenda for the ICC Board meeting tomorrow (May 28) and a decision will be taken in due course," an ICC spokesperson told news agency Reuters.
All international and domestic cricket matches have been suspended due to the coronavirus. Recently, ICC issued 'back to cricket' guidelines to resume the sport.
Last Updated May 27, 2020, 2:52 PM IST