Coronavirus: Virat Kohli, AB de Villiers to raise funds for 2 nations; RCB captain auctions 'special' IPL bat
RCB captain Virat Kohli and his teammate AB de Villiers are contributing bats, gloves and a jersey to raise funds for fight against the coronavirus (COVID-19) pandemic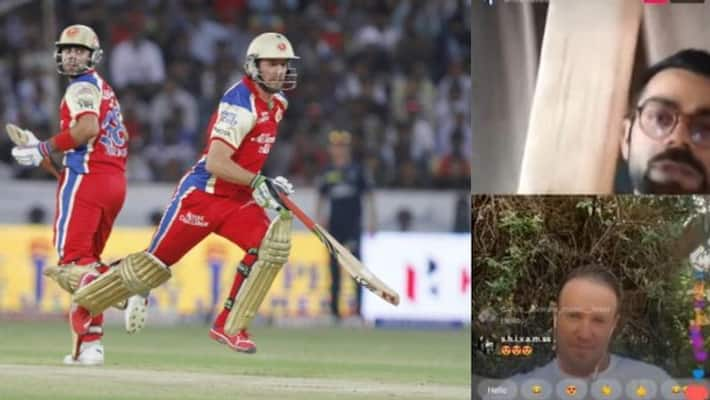 Bengaluru: Virat Kohli and AB de Villiers are auctioning their cricket gears to raise funds to fight the coronavirus (COVID-19) pandemic in India and South Africa.
Kohli and De Villiers, who both play for the Indian Premier League (IPL) side Royal Challengers Bangalore (RCB) made an announcement about auctioning their bats, gloves and a jersey during their live session on Instagram on Friday (April 24).
Also read: Virat Kohli makes big statement on his future at RCB
The RCB captain Kohli has given his "special" bat, gloves while De Villiers has contributed a pair of gloves, bat and his green RCB jersey signed by Kohli.
Also read: Kohli, De Villiers pick India-South Africa XI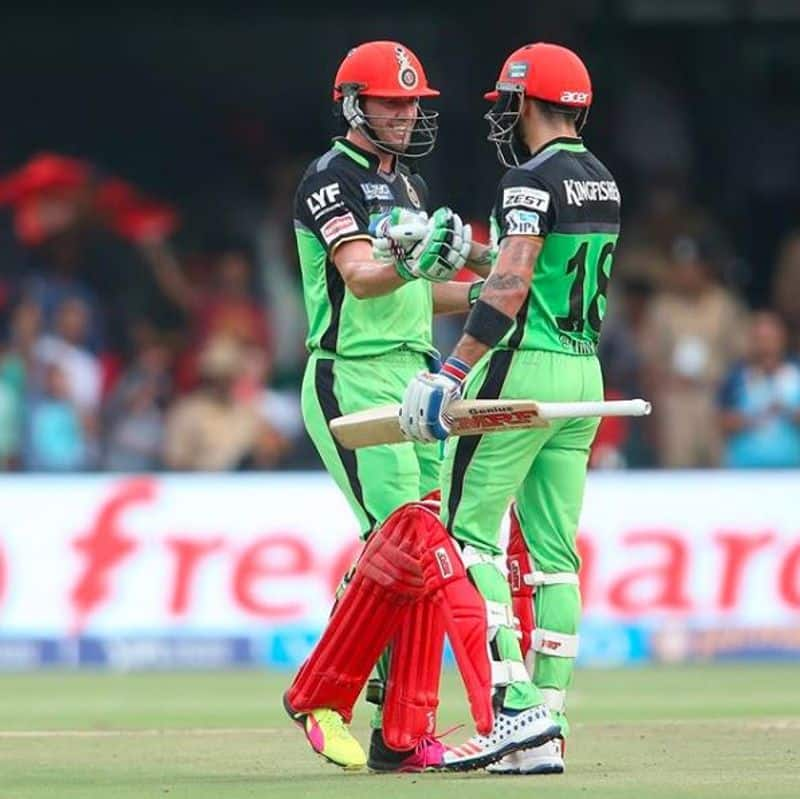 "We have had a few good knocks together, I will never forget that. There is one particular knock I can remember, the one against Gujarat Lions (GL) in 2016," De Villiers told Kohli.
"The partnership was an enjoyable one. If I can remember correctly, I got 120-odd (129) and you also got hour hundred right at the end where I gave you the strike, no I am just kidding (laughs). That doesn't happen everyday where two batsmen get hundreds in the same game. That was also the green game. It was a very special memory for me. Then I was thinking we could make a difference. That's why I told you to get hold of that bat you used in that game. I know you keep your bats, I also do that," he added.
"From that particular match, I have the green shirt as well. I remember I got you to sign the shirt; I have also signed the shirt. I have got the shirt and my bat and I am going to get hold of your bat and your gloves and my gloves. I know it's a big package. The plan is to get on an online auction platform. I know there are a lot of collectors around the world that wouldn't mind your bat particularly, I will throw it mine as well as little bonus," the South African said.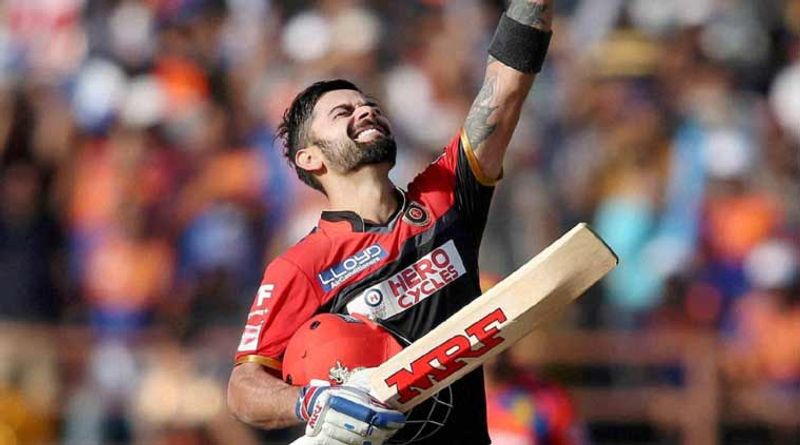 De Villiers, who has retired from international cricket, said, "People will go there and bid and all the proceeds will go towards the Covid-19 issue for a cause that goes towards getting meals on people's tables. I am thinking of sharing the proceeds with you so that we can use it in India and South Africa. 50-50."
"That sound amazing, to be honest. The fact that you also want to share a part of it for India. Quite an amazing gesture. I got the stuff that you asked from me," Kohli responded by showing his bat and a pair of gloves.
"That season was so special. I have kept most of the things from that season because I don't think ever in my life that I will be able to score that many runs in a single season. So, I made sure that I stacked everything up. For this cause, I would give anything away not just these things," Kohli, who scored 973 runs (four hundreds, seven fifties) at an average of 81.08 from 16 games in IPL 2016, added.
In that RCB-GL game, De Villiers hit 129 (55 balls, 10x4, 12x6) and Kohli made 109 (55 balls, 5x4, 8x6). RCB posted 248/3 in 20 overs. They won by 144 runs at Bengaluru's M Chinnaswamy Stadium. Kohli and De Villiers had a mammoth 229-run partnership for the second wicket.
Last Updated Apr 25, 2020, 1:27 PM IST