Coronavirus outbreak: Indian cricketer offers to help daily wagers in Lucknow
Amid a lockdown in India, daily wage labourers are finding it difficult to make ends meet. Now, an Indian cricketer has decided to help them as the country fights against the novel coronavirus (COVID-19)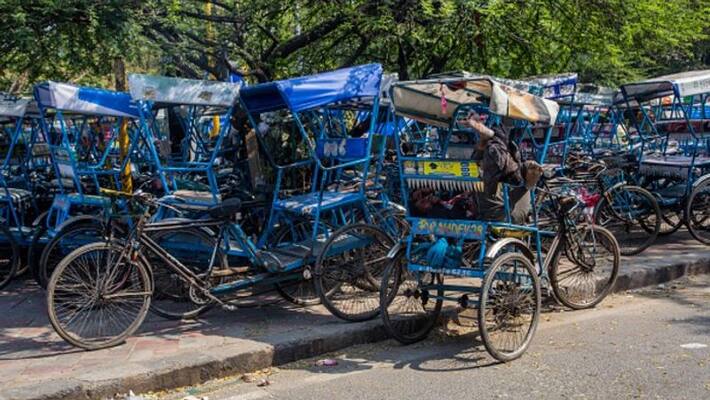 Chennai: As India is under a lockdown due to the novel coronavirus (COVID-19) pandemic, rickshaw-pullers in Uttar Pradesh's Lucknow are having a tough time without any income.
India off-spinner Washington Sundar has come forward to help the rickshaw-pullers. He took to the micro-blogging website to respond to an interview of the rickshaw-pullers by an NDTV reporter.
Also read: Don't miss Rohit Sharma's important message amid coronavirus outbreak
Reporter Alok Pandey tweeted a video where three rickshaw-pullers are explaining how difficult it is for them in the time of a lockdown.
"#JantaCurfew is bad news for Lucknow's rickshaw pullers . They are daily wagers and income is down and the future is even more bleak . Spoke to them a while ago . Also , maintained a distance , shot on zoom , wore a mask , but did it because their voice needs to be heard ! (sic)," Pandey tweeted with the video.
Also read: Hardik Pandya salutes 'real heroes'
Sundar responded, "Hi Alok, please do let me know how I can contribute as well. Thank you for bringing this up."
"Because of this lockdown, the last three to four days we've hardly got work and have had to do without proper food. Schools have remained shut for almost 15 days now and that has really affected my income," one of the rickshaw-pullers said in the video.
The Yogi Adityanath government in Uttar Pradesh has announced that it will help daily wage labourers. He has announced Rs 1,000 monthly allowance.
"As a precaution, we directed several institutions to shut down or reduce staff. Lakhs of poor people will lose their jobs, so the UP government has come up with a proposal to pay them Rs 1,000 per month and provide free ration till the crisis ends," Uttar Pradesh chief minister Yogi said.
Last Updated Mar 23, 2020, 12:51 PM IST