Coronavirus outbreak: England batsman shows symptoms of COVID-19; to be tested
An England cricketer has "shown symptoms" of coronavirus (COVID-19) and is set to be tested. He returned from Pakistan Super League (PSL)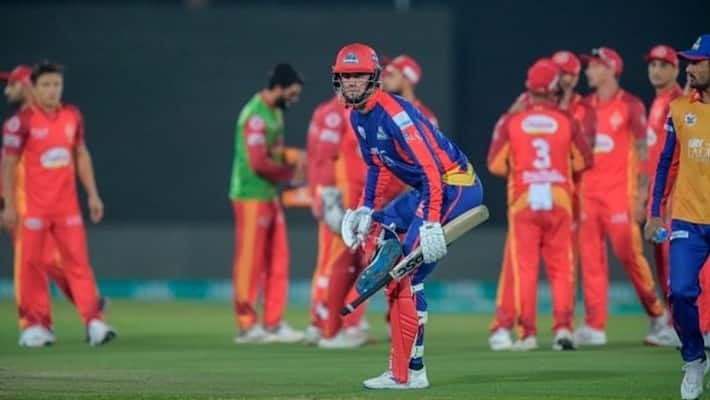 London: England batsman Alex Hales has "shown symptoms" of coronavirus, according to former Pakistan batsman-turned-commentator Ramiz Raja.
In a video shared on the micro-blogging website Twitter, Raja is seen saying that Hales is being tested for COVID-19.
Also read: 'Thought it was joke', Australia player on being tested for coronvirus
"The news coming in right now is that maybe Alex Hales is showing symptoms and he is being tested because of which this problem has risen," Raja said on Tuesday (March 17).
"We (the broadcasters) also have our tests in the next two hours."
Hales was in Pakistan to play the Pakistan Super League (PSL). He was part of Karachi Kings team. However, he returned to England.
Hales, in seven matches, scored 239 runs at an average of 59.75. PSL semi-finals were postponed due to coronavirus.
Pakistan Cricket Board (PCB) chief executive Wasim Khan said, "This is absolutely the right thing to do after an overseas player, who will be tested in his country shortly, has shown symptoms of COVID-19.
"The PCB has also facilitated the process of carrying out immediate tests of all those who were involved with the HBL Pakistan Super League.
"This is an unprecedented situation, which is evolving with each passing day. The PCB has closely monitored the situation and had taken precautionary measures including consultation with relevant authorities and temperature screening of players, officials and media on match and non-match days.
"The PCB believes it has made the right decisions in the lead up to the postponement of the tournament that included consulting the team owners, holding the matches behind closed doors, allowing the players the option to withdraw from the tournament, rescheduling of the matches and reducing the number of event days.
"Obviously before postponing the tournament, we took into confidence the team owners."
Former all-rounder Shahid Afridi, who plays for Multan Sultans, tweeted, "Sad to see the PSL end, but health and safety of all concerned is the key, esp those who are travelling back to their homes.Perhaps the decision could have been taken earlier, with regards to the trophy...well the table-topper should be handed the trophy? @MultanSultans (sic)".
Last Updated Mar 17, 2020, 3:42 PM IST