Coronavirus outbreak: Bhuvneshwar Kumar reveals what Team India doctor has advised Virat Kohli-led side
Amid coronavirus outbreak, India paceman Bhuvneshwar Kumar has spoken how the Virat Kohli-led side have been advised by the team doctor. He said they have been given dos and don'ts by the doctor. He spoke ahead of the first ODI between India and South Africa in Dharamsala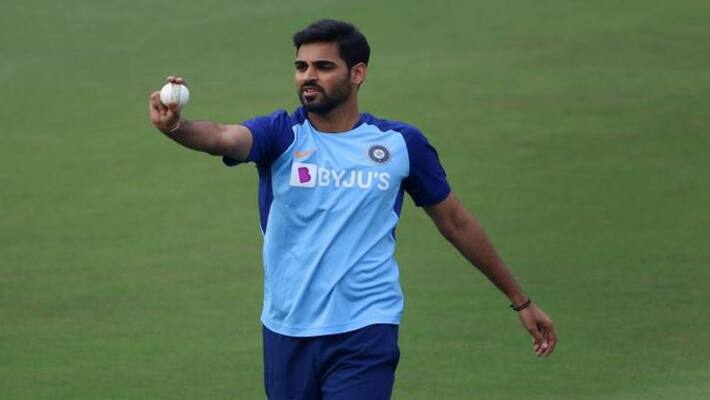 Dharamsala: Ahead of the first ODI between India and South Africa in Dharamsala, paceman Bhuvneshwar Kumar spoke about coronavirus scare could limit bowlers' usage of saliva on the ball.
The Virat Kohli-led India will face the Proteas in the opening game of the three-ODI rubber tomorrow (March 12) at the HPCA Stadium. Bhuvneshwar has returned to the squad after an injury layoff.
Also read: Meet top 10 run scorers in IPL history
Speaking to reporters on the eve of the match on Wednesday (March 11), the 31-year-old said, "We have thought about this thing (not using saliva) but I can't say right now we will not use saliva because if we don't use saliva then how will we shine the ball. Then we will get hit and you people will say you are not bowling well."
He added, "But it's a valid point and let's see we will have a team meeting today and whatever instruction we get or whatever is the best option we will do. It all depends on the team doctor and what advise he gives us."
Also read: India-South Africa series schedule, squads, live streaming info
Talking about coronavirus outbreak in India, Bhuvneshwar said it is taking a "dangerous situation" in the country.
"You cannot say anything right now because it's taking a dangerous situation in India. But we are taking every precaution we can take. We have a team doctor with us and he is giving us instructions about dos and don'ts. So we hope it won't go (spread) much further," he said.
The paceman also revealed the dos and don'ts as advised by the Indian team's doctor.
"Few dos and don'ts which the team doctor wants us to do. Simple things like maintaining hygiene, keep washing your hands regularly and not going closer to fans and all those things.
"But we cannot avoid fans because they love us, they support us. In the meantime, we can try and not get too much closer to them. We can avoid as much as we can," he explained.
Last Updated Mar 11, 2020, 1:42 PM IST