Coronavirus: Jos Buttler auctions World Cup-winning jersey to raise funds; seeks Virat Kohli's help
Jos Buttler has sought the help of Virat Kohli and several other cricketers to spread the message of him auctioning his World Cup-winning shirt. Buttler is raising funds for hospitals in England to help in their fight against coronavirus (COVID-19). England won the ICC World Cup 2019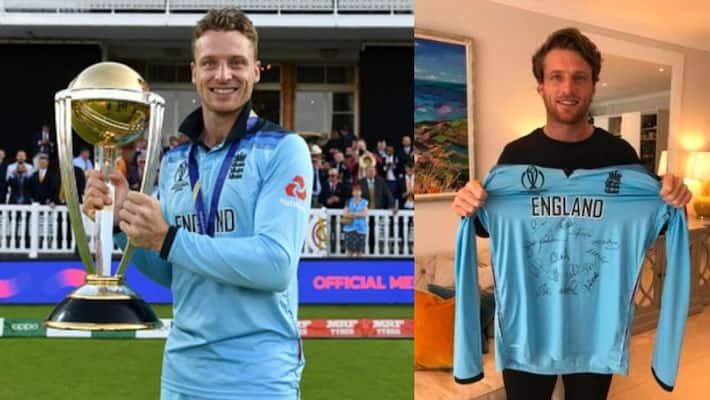 London: England wicketkeeper-batsman Jos Buttler has put his ICC World Cup 2019 final shirt to raise funds for hospitals in London as the country battles the novel coronavirus (COVID0-19) pandemic.
Buttler was the man who ran out New Zealand's Martin Guptill in the World Cup 2019 final's Super Over to tie the game and help the hosts win the World Cup. The actual match and the Super Over were tied and England won the trophy on boundary countback.
Watch video of World Cup 2019 final
Now, Buttler is auctioning the jersey he wore during that epic final at Lord's in July 2019. The shirt is signed by all the World Cup winning members of England team. He announced about this on his Twitter account and sought the help of India captain Virat Kohli and several other cricketers to spread the message.
Also read: List of cricketers who have donated to PM CARES Fund
On his Twitter page, Buttler wrote on Tuesday (March 31), "I'm going to be auctioning my World Cup Final shirt to raise funds for the Royal Brompton and Harefield Hospitals charity. Last week they launched an emergency appeal to provide life saving equipment to help those affected during the Covid-19 outbreak. Link to auction in my bio (sic)."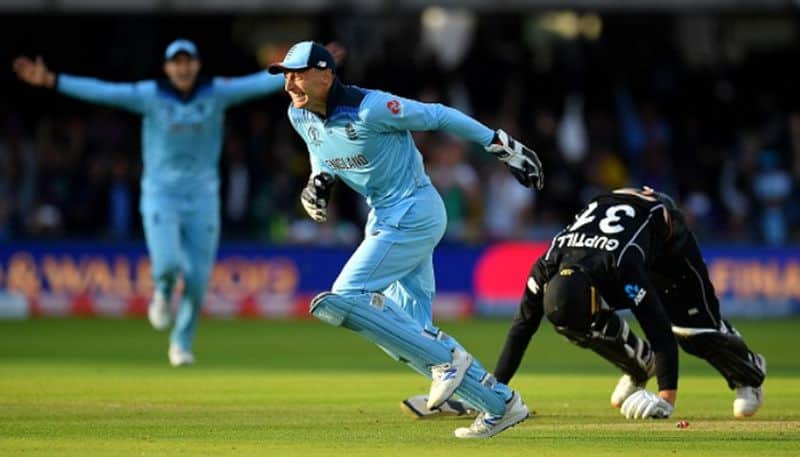 In also shared a video message. "As we all know, hospitals, doctors, nurses and the NHS are all doing quite an incredible job at the moment. And in the weeks and months to come they are going to need our support even more," Buttler said.
"To help with their fund-raising effort I'm going to be donating this shirt, which is the shirt I wore in the World Cup final last year, signed by all the players who were members of the squad," he added.
The shirt is being auctioned on ebay.co.uk. The website wrote, "The iconic long sleeve wicket keeping shirt that Jos Buttler wore during the 2019 World Cup final at Lords signed by the team. As you can see from the photos of the shirt with Jos this is the genuine item and will be accompanied by a letter of authenticity from Phoenix Management. Whilst this shirt is precious to Jos his memories of the day will last a lifetime and he hopes it can raise a lot of money to support this hospital with their life saving work."
Last Updated Apr 1, 2020, 11:16 AM IST