Coronavirus: Gautam Gambhir reacts to Shahid Afridi testing positive for COVID-19
Gautam Gambhir has wished Shahid Afridi a speedy recovery. The former Pakistan captain said he has tested positive for the coronavirus (COVID-19)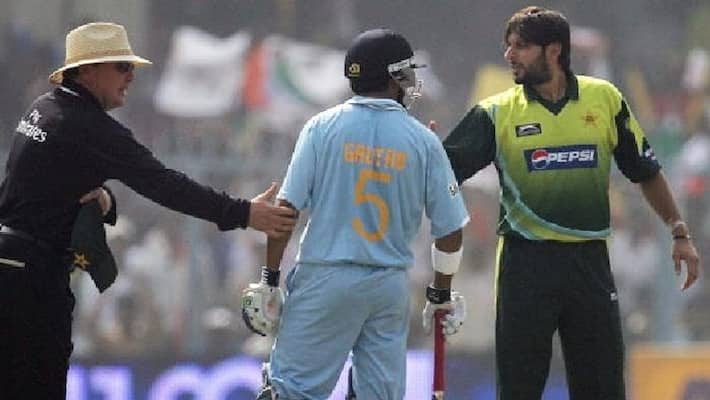 Bengaluru: Former India cricketer Gautam Gambhir has wished ex-Pakistan captain Shahid Afridi a speedy recovery after the latter said he had tested positive for the coronavirus (COVID-19).
Gambhir and Afridi don't enjoy a good relationship. They have had clashes on the field and off it  as well, on social media. Gambhir has several times slammed Afridi for raising the Kashmir issue. However, the BJP MP said the political differences won't come in the way in wishing Afridi a speedy recovery.
Also read: Shahid Afridi says he has tested positive for coronavirus
"Nobody should be infected with this virus. I have political differences with Shahid Afridi but I want him to recover as soon as possible. But more than Afridi I want every person infected in my country to get well as soon as possible," World Cup winner Gambhir was quoted as saying by India Today.
Also read: Harbhajan Singh lashes out at Shahid Afridi
"I have to worry about the people in my country. Pakistan has offered to help India but they need to provide help in their own country first. They have offered to help and I am thankful for that but first they need to eradicate the cross-border terrorism," he added.
Also read: Gambhir hits out at Afridi
"I've been feeling unwell since Thursday; my body had been aching badly. I've been tested and unfortunately I'm covid positive. Need prayers for a speedy recovery, InshaAllah #COVID19 #pandemic #hopenotout #staysafe #stayhome (sic)," Afridi had tweeted on Saturday (June 13).
Last Updated Jun 14, 2020, 1:26 PM IST