Coronavirus: Australia's new plan to host Virat Kohli-led India and save 'hundreds of millions of dollars'
Cricket Australia (CA) has come up with a new plan to save 'hundreds of millions of dollars'. Australia will host Virat Kohli-led India later this year. However, due to the coronavirus (COVID-19) pandemic, there is uncertainty. Now, CA has a plan
Bengaluru: Cricket Australia (CA) will "do everything possible" to host the Virat Kohli-led Indian team later this year and save "hundreds of millions of dollars", the Australian cricket board said on Tuesday (April 21).
With the coronavirus (COVID-19) pandemic putting a full stop to all cricket activities around the world, Australia is hoping for things to improve so that they can host the T20 World Cup in October-November and later India in Tests and ODIs.
Also read: Exclusive Interview (Part 1) with Irfan Pathan
CA also plans to add one more Test against India to the existing four-match rubber for the Border-Gavaskar Trophy. Also, CA is contemplating to host all five Tests in a single city.
Also read: List of cricketers who have donated to PM CARES Fund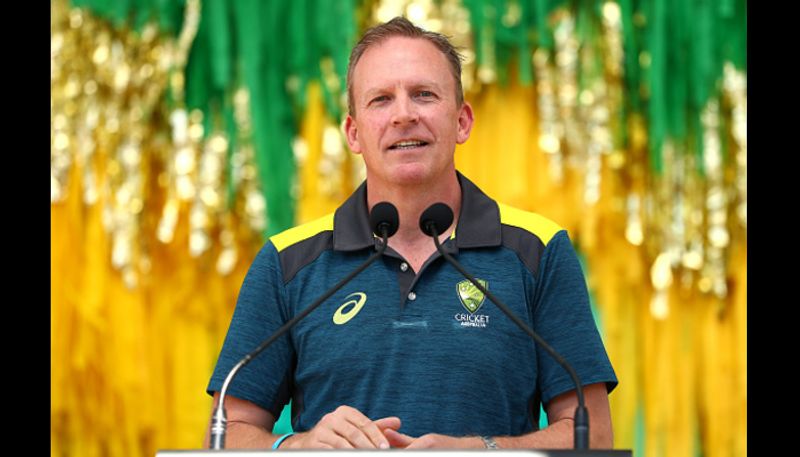 CA CEO Kevin Roberts
"If you contemplate the prospect of the international season in particular being affected, we have an issue of hundreds of millions of dollars on our hands," CA CEO Kevin Roberts told the media via a teleconference on Tuesday.
"So it's very important that ... we do everything possible to stage the season. Whether or not there's people at the venue or not ... we will explore all viable options," he added.
He said they have time to work out "different scenarios" for the India series. "Fortunately we have a little bit of time to work through the different scenarios with the India series. But we're not ruling out any possibility for that at this point in time."
Roberts said they are not give up on the idea of playing India-Australia Test series in front of empty stadiums. "We won't rule anything out in terms of the Indian series. Along with the BCCI and Indian players, we want to stage a series that inspires the cricket world, whether or not there are people in the stands."
On the likelihood of playing five Tests against India, he said, "There's no certainty about that (five-Test series) for the coming season, but what I can say is that the relationship between the BCCI and Cricket Australia is really strong."
Last Updated Apr 21, 2020, 3:14 PM IST