Bizzare records that seem unbreakable in IPL 2020
There are unbelievable IPL records that have left their mark since the inception in 2008. These records are beyond fantasies and seem unbreakable, even in IPL 2020.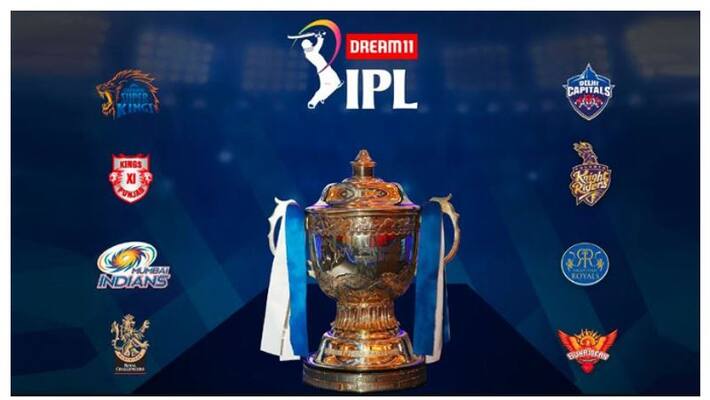 Indian Premier League (IPL) is more of an Indian festival than a cricketing bonanza. Played with the utmost vigour and enthusiasm, the franchises and players are in a rat race to script ravishing records and create history. Because of such an accelerated pace of this format, most of the records are ephemeral, while only a few become unbreakable.
We look at some of the breath-taking IPL records and hope this season could also get some tough-scuffle matches:
1) Highest Team Total by Royal Challengers Bangalore
Despite the strongest batting line-up and a decent bowling attack, RCB couldn't win any season. But they have scored the highest total of the tournament, 263 runs against the Pune Warriors (PWI) in 2013.
2) Lowest Team Total by Royal Challengers Bangalore
RCB have made extreme records on both sides of the run scale, with both the highest and the lowest match scores in the history of the tournament. In 2017, the team scored a drooping low score of 49 runs in 9.4 overs (all-out) while chasing KKR's 132 onboard.
3) 8 IPL Finals by Chennai Super Kings
It won't be an exaggeration to rename the franchise as 'Consistent Super Kings' for their remarkable performance each season. Keeping aside their two-year suspension, CSK have managed to reach all the qualifiers in all seasons and 8 finals of the 10 seasons they played under MS Dhoni's captaincy.
4) Longest Winning Streak by Kolkata Knight Riders
The IPL champions of 2012 and 2014 have the longest match-winning streak of 10 matches which was spread over the 2014 and 2015 seasons.
5) Mumbai Indians winning by the highest victory margin
The match against Delhi Daredevils (DD) saw Mumbai Indians (MI) sweeping the former at just 66, registering a massive winning record by 146 runs in 2017.
6) Highest individual score by Chris Gayle, along with a 30-ball century
The Jamaican cricketer scored an unbeaten 175 from just 66 deliveries, slammed 13 fours and 17 sixes. His innings in 2013, against the Pune Warriors guided RCB to a massive 263 on the scoreboard, wherein he reached 100 in just 30 deliveries.
Also read: IPL 2020: Delhi Capitals 'keep getting fined for speeding in Dubai'
7) 37 runs in one over
Yes, and that too without hitting 6 sixes in a row! Don't scratch your heads! The historic match of RCB vs Kochi Tuskers Kerala (KTK) in 2011, is a witness to this iconic moment. The 'Universal Boss' (Gayle) hit four sixes and three fours to score 37 runs, which also included a no-ball.
8) Virat Kohli's 973 runs in a season
The Run Machine recorded the highest runs in a season, in 2016, yet again proving his batting skills. Kohli's knocks involved a total of four tons in that season.
9) 3 IPL Hat-Tricks by Amit Mishra
The experienced Indian leg spinner has showcased his skills even in IPL and holds this unique record of gathering three IPL hat-tricks in 2008, 2011 and 2013. Following him is Yuvraj Singh with two IPL hat-tricks.
10) Mind-numbing bowling figures by Alzarri Joseph of Mumbai Indians
In the very debut match against Sunrisers Hyderabad (SRH) in 2019, the West Indian bowler scalped six wickets for 12 runs in 3.4 overs. The former broke the eleven-year-old record of Sohail Tanvir who had 6/14 in his four-overs.
Last Updated Sep 10, 2020, 11:55 AM IST