Thrissur Pooram: Kerala's grand elephant fest cancelled for first time in 58 years due to lockdown
An expense of around Rs 2 crore is needed to conduct the Thrissur Pooram, the funds for which was supposed to be raised from the Pooram Exhibition, which had also been cancelled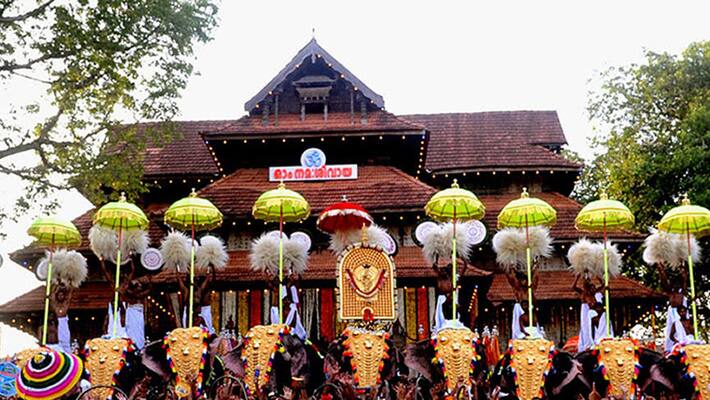 The Indo Sino war of 1962 pushed the state government to conduct the biggest temple festival of Kerala with only rituals. That was 58 years ago. This year, the situation makes a return and the government has announced that the Thrissur Pooram will be held just in the form of rituals, courtesy the lockdown situation imposed due to the COVID-19 pandemic.
Also read: Coronavirus lockdown drives man crazy, misses wife and kills self 
The festival was scheduled to be conducted on May 3. But the COVID-19 scare, and the lockdown imposed by the Centre has pushed the state to take this extreme decision. The Thrissur Pooram is held primarily with two groups of participants: the Paramekkavu and Thiruvambady temple Devaswoms. The state had already cancelled the Pooram exhibition which was charted to start from April 1. An expense of around Rs 2 crore will be needed to conduct the pooram, the funds for which was supposed to be raised from the Pooram Exhibition. Since the exhibition was cancelled due to the lockdown, the festival was also cut short to rituals.
Also read: Slow and steady Kerala wins the race of coronavirus
The devaswom representatives said that the current situation is not suitable for any kind of festival. The devaswoms had to take the decision as the lockdown is most likely to be extended.
Last Updated Apr 9, 2020, 2:10 PM IST