Lockdown extension in Karnataka: Yediyurappa leaves final decision to PM Modi
Meanwhile, Karnataka high court passed directions on PPE, masks for hospital staff, migrant workers and COVID-19 testing facilities in the state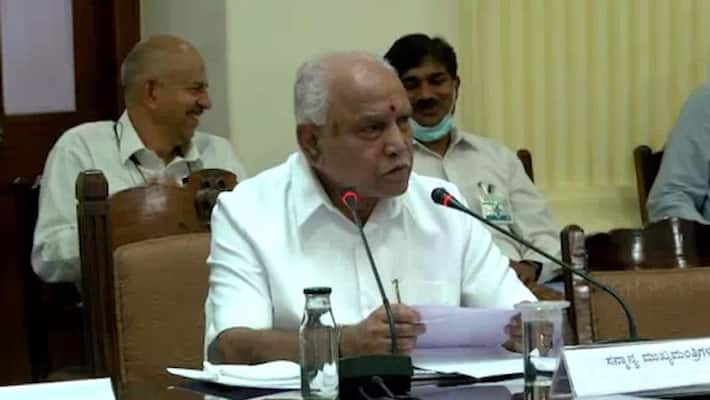 Bengaluru: As many as 10 new positive cases of coronavirus have been confirmed in Karnataka. The state tally now stands at 191. An 80-year-old woman from Gadag district in Karnataka, meanwhile, became the sixth COVID-19 fatality in the state.
There are just 5 days left of the 21-day nationwide lockdown to end and Odisha became the first state to extend lockdown beyond April 14. Chief minister Naveen Patnaik has announced the extension of lockdown till April 30 in the state. The decision was announced after a Cabinet meeting where the importance and need of the extension were discussed.
People of Karnataka were waiting for their chief minister BS Yediyurappa to take a decision today in the Cabinet meeting. However, there seems to be no decision over extending or lifting the imposed lockdown.
Yediyurappa and the ministers have decided to leave the final decision to the Centre over the extension of this lockdown period.
Also watch:  Karnataka doctor makes protective suits with help of tailors
Speaking to the media, CM BS Yediyurappa said, "Almost all the ministers are of the opinIon that lockdown should continue. Tomorrow, the Prime Minister is going to discuss this matter with all the chief ministers. Whatever suggestion he gives, that will remain final. Tomorrow, we will take appropriate decision on whether we will continue with this lockdown after April 14 or if respective districts will remain controlled. Whatever suggestion the PM gives, we will take a final decision based on that tomorrow."
He also addressed the farmers' issues and stated, "We have taken a decision that farmers should not suffer. Wherever crop losses are incurred, the concerned district collector should report to us so that we can give them compensation immediately. No farmer should suffer as we have sufficient fertilisers and seeds. Nobody should be worried."
Meanwhile, the Karnataka high court on Wednesday issued a set of directions pertaining to various issues surrounding the 21-day coronavirus lockdown.
The doctors and health care workers from Bidar and Kalaburagi moved the high court
Last Updated Apr 9, 2020, 4:54 PM IST