Karnataka government to meet to discuss reopening of liquor shops amid lockdown
The Karnataka government is bearing a loss of Rs 1800 crore due to the liquor ban during coronavirus lockdown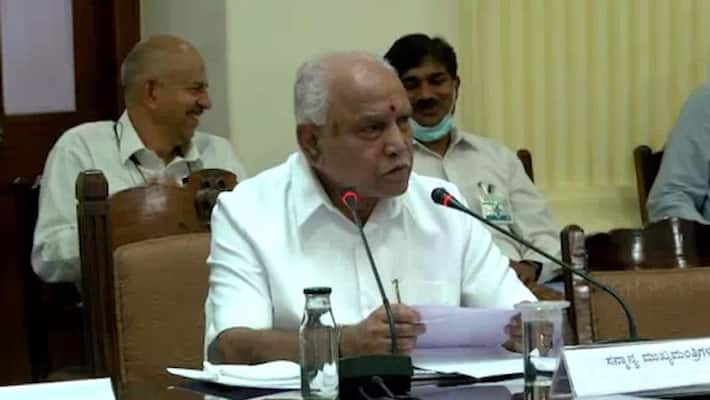 Bengaluru: Karnataka government will hold a meeting today (April 13) on opening of retail liquor shop outlets. This will not include pubs, clubs and restaurants. The government is bearing a loss of Rs 1800 crore due to the liquor ban during coronavirus lockdown. A decision on this will be taken after discussion with the excise department and other Cabinet members.
The excise department had made a proposal to allow the sale of liquor during the remainder of the lockdown. The government will take a call on whether to allow MSIL (Mysore Sales International Ltd) outlets and CL-2 licence MRP retail stores to function. 
While curbs on serving alcohol at bars and restaurants will continue, the restrictions on MSIL and CL-2 outlets could be relaxed.
Apart from illicit liquor, illegal sale of such beverages — smuggled from closed outlets and distributed violating lockdown norms has also been a cause of concern. Around 2,500 litres of liquor sold illegally were seized during the first 10 days of lockdown. 
Also watch: Ordering booze on Instagram, WhatsApp: Youth arrested for selling liquor online
Karnataka on Sunday reported 17 COVID-19 cases, its biggest single-day jump yet taking the total count of the infected to 232. Six patients have died of the infection in the state.
Bengaluru had the highest number of COVID-19 cases at 71 confirmed infections with Mysuru in the second place. 
Karnataka's 232 cases put it at number 11 in terms of number of cases among all states and union territories in India. Within the country, Maharashtra continues to have the most number of cases. 
Last Updated Apr 13, 2020, 11:10 AM IST