Coronavirus: Nagpur Police show how to practice social distancing with Chennai Express meme
Nagpur Police shared a screengrab of a scene from the film Chennai Express to encourage social distancing amid nationwide lockdown to combat coronavirus outbreak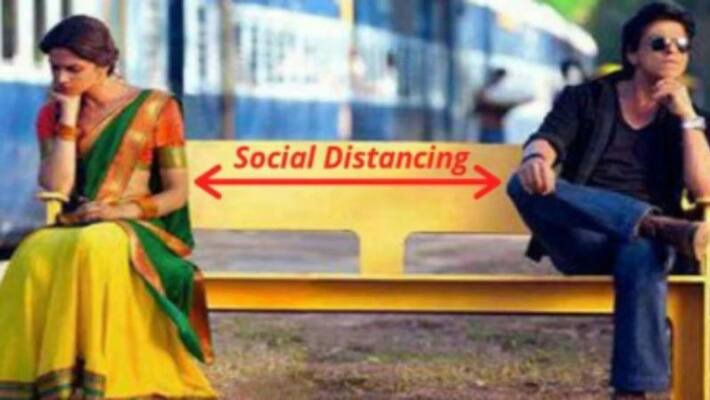 Nagpur: Social distancing is the norm of the day and there is no way around it. Every now and then, different police departments take to social media to remind people to maintain proper distance with one another if they are going out to buy essential items or for any other emergency.
The Nagpur Police has made several headlines in recent days by providing food to the needy and ensuring lockdown rules are followed in the area. Now, they took to Twitter share a reminder about social distancing.
Also read:  Coronavirus lockdown: Residents shower roses on Bengaluru Police
Remember the dialogue - "Don't underestimate the power of a common man" - from the film Chennai Express? Nagpur Police tweaked the same dialogue to impart the importance of social distancing amid the novel coronavirus outbreak.
Featuring Deepika Padukone and Shah Rukh Khan, the scene shows the duo sitting apart on a bench. The department just added one simple word in the image and it has now left people in splits, while conveying a very important message in the process.
Nagpur Police's Twitter handle posted a still from the film in which Shah Rukh Khan and Deepika Padukone can be seen sitting apart on a bench. "Don't underestimate the power of Social Distancing," the caption read.
The post has tickled people's funny bones and their comments have been expressing the same.
Last Updated Apr 6, 2020, 2:51 PM IST