Coronavirus lockdown: What will happen in Kerala after April 14?
Kerala government will take a call on extending the lockdown in Kerala only after the decision of the Centre to extend or phase out the lockdown.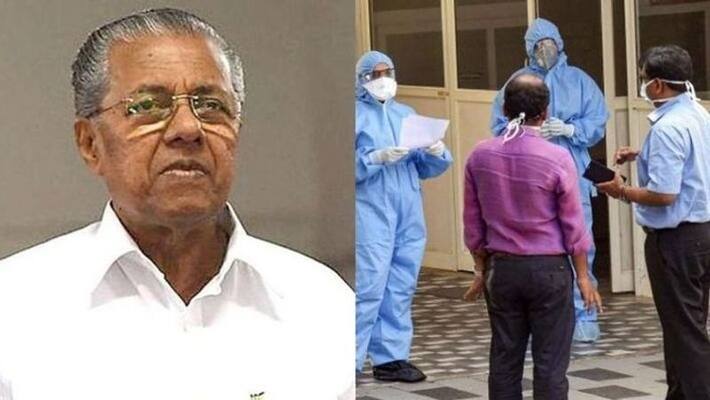 Thiruvananthapuram: Kerala government will take a decision on extending the lockdown in the state only after the decision of the Centre on the same.
A Cabinet meeting in the state brought up the point that if the lockdown is lifted then the state may not be able to control the sudden change and so a phase by phase lifting of lockdown in Kerala was suggested.
9 new coronavirus cases reported in Kerala:
9 more coronavirus cases were reported by 8am on April 8 in Kerala, according to data released by the Ministry of Health and Family Welfare.  This brings the total reported cases of coronavirus in Kerala to 336.
Also read: Coronavirus: Number of cases jumps to above 1000 in Maharashtra
Ministers decision on extending lockdown:
The meeting of the GoM which was chaired by Defence Minister Rajnath Singh and participated by home minister Amit Shah and finance minister Nirmala Sitharaman, who stated their views on extension of lockdown. The GoM recommended the extension of closure of all educational institutions apart from restricting all religious activities with public gathering till May 15 irrespective of if the government extends the 21-day lockdown or not.
Also read: Residents of Bengaluru beware! Drones are keeping an eye on lockdown violators
PM interacts with floor leaders of political parties on coronavirus:
Prime Minister Narendra Modi on Wednesday interacted with floor leaders of various parties, including the opposition, in Parliament, to discuss the situation arising out of the spread of coronavirus.
The interaction was held through video conferencing and those who participated included Ghulam Nabi Azad, leader of the opposition in Rajya Sabha, and Nationalist Congress Party head Sharad Pawar.
Last Updated Apr 8, 2020, 4:34 PM IST