AIMIM chief Asaduddin Owasi stands by Markaz Nizamuddin, says 'don't communalise' COVID-19
AIMIM chief Assadudin Owasi came out in support of Markaz Nizamuddin congregation in Delhi, which is alleged to be the hot spot for coronavirus spread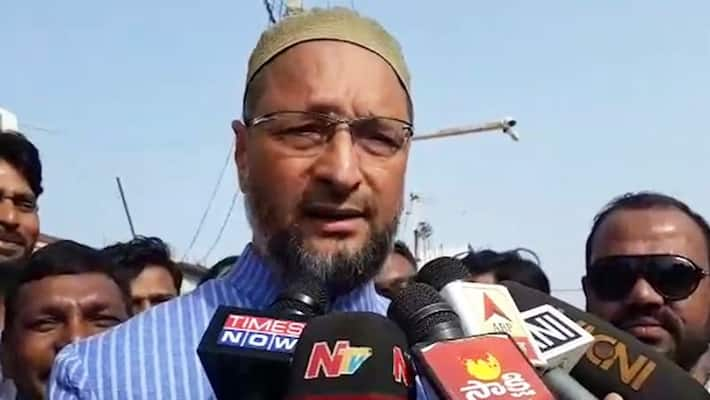 All India Majlis-e-Ittehadul Muslimeen (AIMIM) chief Asaduddin Owaisi condemned the attack on the Tablighi Jamaat alleging "communalisation over the Markaz Nizamuddin congregation".
Owasi expressed concern over media projecting "Markaz as Jihad" and giving "COVID-19 a religious colour" post the Jamaat congregation.
"No country is relating it to religion. It is a pandemic and has nothing to do with any religion," he said. According to him, the congregation is being exploited to "blame all Muslims" for the rising COVID-19 cases.
Also read: coronavirus-nsa-ajit-doval-intervenes-markaz-leadership-agrees-to-vacate-nizamuddin-q83u81
The Hyderabad parliamentarian held the health ministry responsible. He pointed out the ministry's alleged statement claiming that this virus spread is "not a health emergency", and questioned, "Why did Parliament not close (on March 13)?"
On the day of Janatha Curfew, thousands of people were on the roads and the lockdown was announced like the way demonetisation was, he said. People visited different states from Delhi and started blaming Islam, targeting a community for the spread, and this is wrong, Owasi added.
AIMIM chief Asaduddin Owasi stands by Markaz Nizamuddin, says dont communalise COVID-19
Last Updated Apr 4, 2020, 2:20 PM IST