Coronavirus: NSA Ajit Doval intervenes, Markaz leadership agrees to vacate Nizamuddin
India's National Security Advisor Ajit Doval convinced the head, Maulana Saad, to get the Masjid occupants tested for Covid-19 and remain quarantined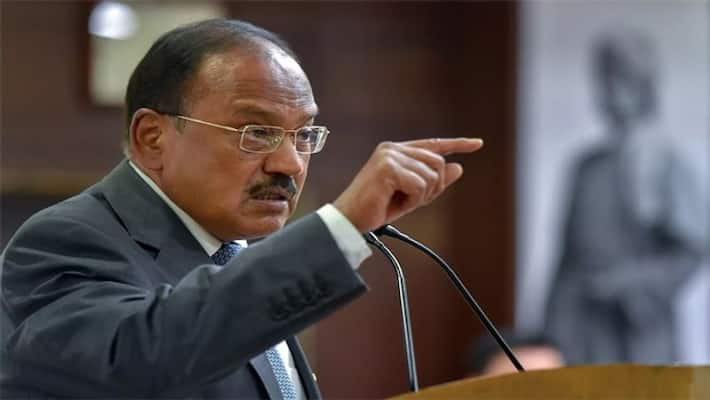 New Delhi: After National Security Advisor Ajit Doval intervened and convinced the Markaz leadership, they agreed to vacate the building in Nizamuddin, Delhi.
According to reports, Doval reached Nizamuddin Markaz at around 2 am on March 28-29 night to meet Maulana Saad. He also convinced him to get the people present inside the building to get tested for coronavirus infection and remain quarantined thereafter.
It was on March 13 that around 3,400 assembled at Nizamuddin Markaz as part of the religious event.
And on March 16, the CM of Delhi announced that there would be no gatherings of more than 50 people. Yet, there was no respect for his words. The event continued.
Four days later, 10 Indonesians, who had attended the event, tested positive in Telangana.
On March 22, the much important event, Janata curfew, took place. No gatherings were allowed.
A day later, around 1,500 vacated the place.
On March 25, there were around 1,000 people still in attendance.
A day later, an Indian preacher died in Srinagar. This preacher was a part of the event.
On March 30, there were reports that six of those who attended the event died in Telangana. Many other deaths from different states reportedly have links to the same event, according to reports.  
Tablighi Jamaat's Markaz cleared in 36 hours:
It is also reported that on Wednesday, Tablighi Jamaat's Markaz has been cleared after the evacuation of 2,361 people in the past 36 hours. Delhi deputy chief minister Manish Sisodia took to Twitter and stated that out of 2,361 people, 617 have been admitted to hospitals while the rest have been placed in quarantine.
Indian authorities are tracing all foreigners who were part of the Tablighi Jamaat event, and are still residing in the country.
The Tablighi Jamaat event held in March has emerged as one of the largest Covid-19 infection vectors in the country. 
 
Last Updated Apr 1, 2020, 3:54 PM IST