AP Inter Result 2023: Krishna bags top spot with 77% pass percentage; Check out district-wise merit list
AP Inter Result 2023: Krishna district with 77% pass percentage has bagged the top spot. The pass rate for this year in 1st year is 61% while for the 2nd year it is 72%. In 2022, BIEAP 2nd year pass percentage was 61 per cent.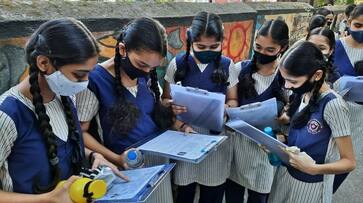 The eagerly anticipated AP Inter 2nd year 2023 results are now available, and it seems that students did very well this year. This year's pass rate for first-year students is 61%, while it is 72% for second-year students. BIEAP's second-year pass rate in 2022 was 61%. The AP board achieved 100 per cent pass percentage in 2021.
This year, around 5.17 lakh applicants took the AP 2nd year Inter examination. The 1st year Andhra Pradesh inter results girls outperformed as compared.  Overall, girls scored 65%, while boys earned 58%. Additionally, girls outperformed boys in the second year. In the AP Inter Examination Results 2023, male students scored 68% while female students scored 75%.
Also Read | Manabadi AP Inter Results 2023 declared! Here's how you can check marks, passing marks & other details
Here is a district wise merit list
Rank 1:  Krishna with 77% pass percentage
Rank 2: West Godavari with 70% pass percentage
Rank 3: Guntur with 68% pass percentage
Rank 4: Nellore with 67% pass percentage
Rank 5: Vishakhapatnam with 63% pass percentage
Also Read | UP Board Results 2023: Over 100 inmates clear Class 10th and 12th board examination
To qualify in the exam, students are required to secure at least 35 per cent marks. The re-evaluation procedure will start as soon as the AP Inter results are announced. Students' answer papers can be rechecked if they are dissatisfied with their intermediate exam results. They must submit an application form and the required fee.
Students will receive a revised mark sheet if the marks are raised or altered. Students who failed to get the required minimum scores on their initial try may choose to take the AP Inter test in a compartment or as a follow-up.
Also Read | UGC to universities: Let students to write exams in local languages even if course is in English medium
Last Updated Apr 26, 2023, 7:29 PM IST