UP Board Results 2023: Over 100 inmates clear Class 10th and 12th board examination
Uttar Pradesh Board Results 2023: Around 104 inmates have cleared the Class 10th and 12th UP Board Examination this year. The exam result was declared today.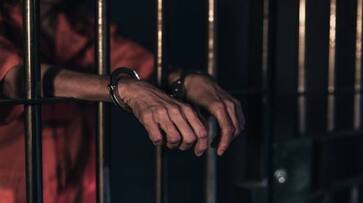 As many as 104 inmates lodged in various jails of Uttar Pradesh have cleared the Class 10th and 12th examination, officials said on Tuesday. The Uttar Pradesh Secondary Education Council, or UP Board, reported that 59 out of the 62 prisoners who took the high school test had passed.
The greatest number of convicts from the Hardoi jail who took the Class 10th board exam was 11, and nine of them passed, according to the board; similar to how all 8 convicts of the Ghaziabad jail passed the test.
Meanwhile, forty-five of the 65 inmates appearing for the Class 12th examination have been declared passed, the official said. The maximum number of inmates for the intermediate exam was recorded from Ghaziabad jail at 13. Eleven of them have cleared the examination, they said.
Also Read | UP Board 10 Result 2023 is OUT: Girls outdo boys, pass percentage stands at 89.78
As for the Lucknow jail, out of eight inmates, six have been declared passed.
On Tuesday, the results of the UP board examinations were released. 25,70,987 kids have passed the high school test out of 28,63,621 candidates who showed up, for a pass rate of 89.78%.
In contrast, 25,71,002 applicants took the intermediate test, and 19,41,717 of them passed, or 75.52 per cent. Also, girls have outperformed boys in both exams conducted by the Uttar Pradesh Secondary Education Council this year.
While the pass percentage of girls in the high school examination is 93.34 per cent, it is 86.64 per cent for the boys. Similarly, in the intermediate examination, the pass percentage of boys is 69.34 per cent, while it is 83 per cent for girls.
Also Read | UP Result Toppers List 2023: Shubh Chapra tops Class 12, Priyanshi Soni in Class 10; see complete list
(With PTI inputs)
Last Updated Apr 25, 2023, 7:16 PM IST