Account Aggregator: Say goodbye to tedious bank paperwork
The Accound Aggregator empowers millions of customers to digitally access and share their financial data across institutions in a secure and efficient manner.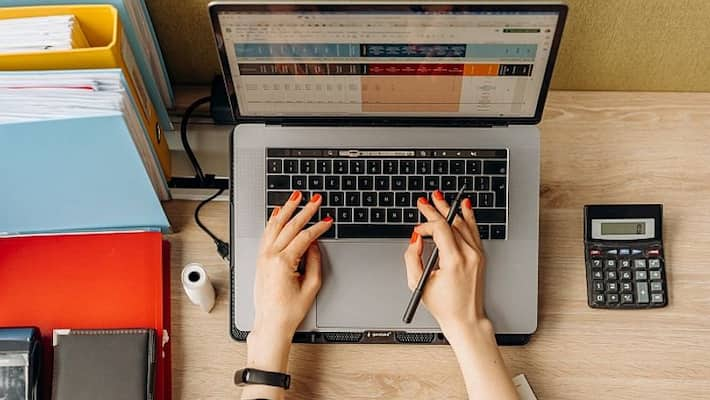 Five years after the Reserve Bank of India announced what was touted as the next big step in the country's digital revolution in financial services, the Account Aggregator Framework is now live.
In a nutshell, the Account Aggregator is a dashboard of people's financial data and gives them greater access and control over their financial records. 
This first step towards bringing open banking in India also expands the potential pool of customers for lenders and fintech companies. 
The Account Aggregator empowers millions of customers to digitally access and shares their financial data across institutions in a secure and efficient manner.
The system, which can make lending and wealth management a lot faster and cheaper, is currently operational in eight of the largest banks of India, including Axis Bank, ICICI Bank and HDFC Bank.
How does the Account Aggregator work?
The Account Aggregator system empowers the consumers. Account Aggregators are non-bank finance companies licensed by the Reserve Bank of India to facilitate the collection and transfer of financial data with the customers' consent. 
So, say, for example, if you want to take a loan from a bank you have to go through the tedious paperwork. The Account Aggregator app will free you from the hassles as you would be required to only share your dashboard with the bank. Also, a customer may be able to get a loan without physical collateral.
The Account Aggregator does away with many hassles involved in India's financial system which include sharing of physical signed and scanned copies of bank statements, running around to notarise or stamp documents or having to share your personal username and password to give your financial history to a third party.
Through an Account Aggregator, a company can access tamper-proof secure data quickly and cheaply, and fast track the loan evaluation process so that a customer can get a loan
What about data privacy?
Don't go by the literal definition of the name. Account Aggregators cannot 'aggregate' your data. They just take it from one financial institution to another based on an individual's direction and consent. 
Account Aggregators neither create detailed profiles of the customers nor share their data without their consent.
Also, the data shared by the Account Aggregators is encrypted by the sender. It can only be decrypted only by the recipient. The end-to-end encryption and use of technology like the 'digital signature' makes the process much more secure than sharing paper documents.
A customer can opt to withdraw consent to share. A consumer can revoke the consent to share at any time even though the individual has accepted to share data in a recurring manner over a period.
How do you get registered?
Today, four apps -- Finvu, OneMoney, CAMS Finserv, and NADL -- have operational licenses to be Account Aggregators. Three more -- PhonePe, Yodlee, and Perfios -- have received in-principle approval from RBI and may be launching their apps soon.
You can register with Account Aggregators through their app or website. Account Aggregators will provide a profile name that can be used during the consent process.
Last Updated Sep 10, 2021, 11:02 AM IST