Rekha's latest video on 'LOVE' and 'SACRIFICE' reminds us of Bollywood's famous love triangle
Bollywood's timeless beauty Rekha shot her first promo for Ghum Hai Kisikey Pyaar Meiin which is about love, sacrifice, pain etc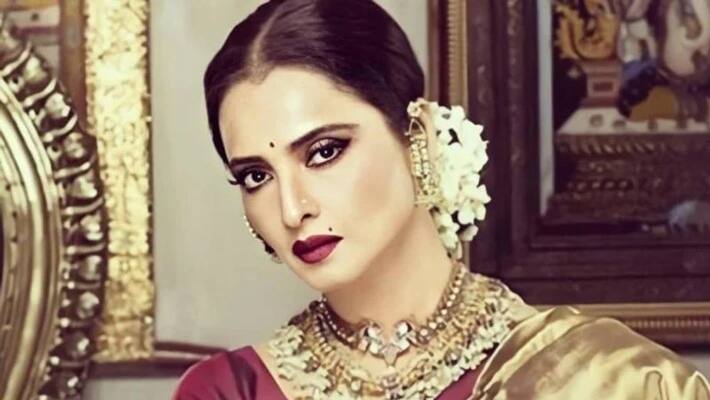 TV show Ghum Hai Kisikey Pyaar Meiin's promo video has relased which features Bollywood's timeless beauty Rekha. In the video, the actress is seen talking about love, pain and sacrifice.
This TV show has been one of the most popular television shows till date. And since Rekha shot her first video promo for this show, the intrigue about the program increased manifold. Following this, now fans have been anxiously waiting to see the actress back on the television screens. 
Now the show's makers decided to seize the moment and inform their fans with the latest promo, so who else other than Rekha can do justice to the exciting promo with her poise and perfect portrayal of emotions.
The promo is going viral because of Rekha's personality and her honey laden voice that gives the hint of the story of Sai and Virat, we can't wait to watch what will happen next! 
Not just that, a few social media users have started relating Sai and Virat's story to Rekha, Amitabh Bachchan and Jaya Bhaduri's alleged love triangle.
Will Sai and Virat realise their love for one another, or the new twist in the show will push them far away? For that, you have to watch Ghum Hai Kisikey Pyaar Meiin on Star Plus at 8pm.
Last Updated Aug 4, 2021, 3:11 PM IST