Bigg Boss 15: Gauahar Khan slams Umar Riaz's fans for cyber bullying; says 'I can report to the police'
Bigg Boss 7 contestant Gauahar Khan has taken to Twitter to slam fans of Umar Riaz for this reason. The actress has never shied away from expressing her opinions on Twitter. Here's what Gauahar had to tell Umar's fans.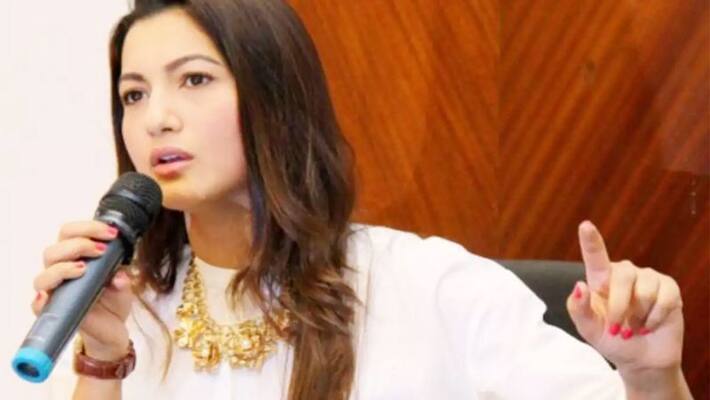 Bigg Boss 7 contestant Gauahar Khan has always been a fan of the controversial reality show. She has never shied away from expressing her opinions. With fans always supporting their favourite contestant, we could help to notice some hate comments and bullying happening between fan clubs. Recently fans of Bigg Boss 15 contestants Simba Nagpal and Umar Riaz had become aggressive. Umar is a dr and the brother of Asim Riaz. Gauahar was stunned to see how low could Umar's fans fall to prove their point of view.
It had all begun when Umar used inappropriate language against Simba Nagpal's mom. Simba, who could not tolerate the bad words against his mom, pushed Umar into the pool. It did not end here. Umar, who got angry, provoked Simba by disrespecting the entire actors' fraternity. He said, "Daily Soap ka Hero bataayega meri auda kya hai", while he praised doctors. By this comment, many, including Jay Bhanushali, got offended. Gauahar took to her Twitter handle to call Umar disgusting. Also read: WHAT! Gauahar Khan was told she would die by 30? Here's how actress reacted to kundali reading
The actress also expressed her disappointment with Umar's fans for cyberbullying and also called them illogical. She also said that Umar's fans do not have tolerance for other people's points of view. When a fan told her to stay strong and ignore, she said that she could ignore but they are bullying and she can report about the same to the police. Every id would be investigated if they thought that they could go away with the same. She also felt that cyberbullying needed to stop. Also read: Gauahar Khan, Zaid Darbar marriage: Here's how couple feel about age difference
The actress was also threatened by one of Umar's fans who said that the actress should be slapped harder because she claimed to be a fan of Umar Riaz. In her next tweet addressed to Umar, Gauahar wrote that Umar needs to school his fans to not be cyberbullied and to accept the views of the people. If one has aggression, one falls flat.
Last Updated Nov 4, 2021, 5:30 PM IST