'No one is above law, let truth and justice prevail': Porn star Stormy Daniels' lawyer on Trump indictment
'No one is above the law,' said the lawyer of porn star Stormy Daniels on Thursday shortly after the indictment of US former president Donald Trump in the hush-money payment case.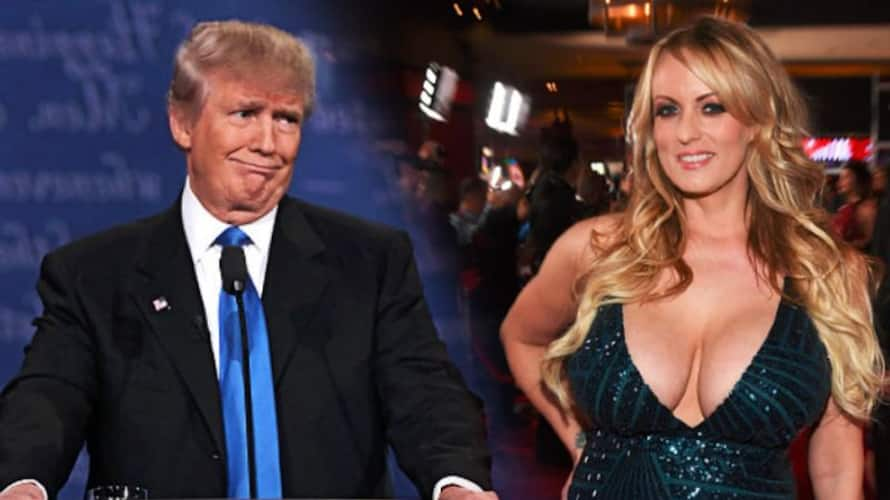 The indictment of former president Donald Trump, according to Stormy Daniels' attorney, demonstrates that "no one is above the law." Clark Brewster wrote, "The indictment of Donald Trump is no cause for joy. Now let truth and justice prevail."
According to reports, a New York grand jury decided to charge the former president for accepting secret money payments to conceal his relationship with Daniels.
The 76-year-old Republican's unprecedented charge will undoubtedly change the course of the current presidential campaign in which Trump is vying to win re-election.
Also Read | 'Political persecution, will fight it': Donald Trump after being criminally charged in hush money case
Trump's attorneys were called Thursday evening to "coordinate his surrender" for a hearing in New York, with the criminal accusations against him to be made public at that time, according to the Manhattan District Attorney Alvin Bragg's office.
After looking into a $130,000 payment made to Stormy Daniels in an effort to quiet her regarding an alleged affair, a grand jury decided to charge him.
Trump slammed the decision to indict him over hush money payments made to a porn star, raging against prosecutors and his political opponents. All of the probes have been dubbed political persecution by Trump, who is vying for the Republican ticket to run for president again in 2024.
He issued a statement that read, "This is Political Persecution and Election Interference at the highest level in history."
"The Radical Left Democrats, the enemy of the hard-working men and women of this Country, have been engaged in a Witch-Hunt even before I was sworn in as your President of the United States," he said.
Also Read | Japanese employee fined over $11,000 for taking smoke breaks during work hours
Last Updated Mar 31, 2023, 8:56 AM IST