'Political persecution, will fight it': Donald Trump after being criminally charged in hush money case
Donald Trump has been indicted by a Manhattan grand jury, making him the first former US president to face a criminal charge. He claimed to be the victim of a politically motivated prosecution.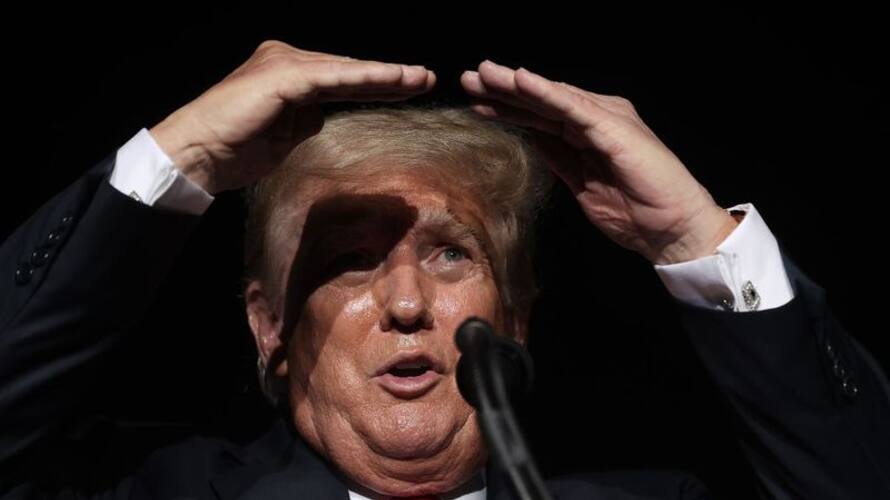 In New York, former president Donald Trump was charged with making payments to a porn actress during his campaign for president in 2016 in an effort to discredit allegations of an adulterous relationship. This makes him the first former US president to face criminal charges.
Trump criticised the decision to charge him and asserted that he was the target of a case with political motivations. On Thursday, grand juries decided to charge the former president; the indictment is presently being kept under seal. District Attorney Alvin Bragg will unveil it soon.
Also Read | UAE President appoints eldest son Sheikh Khaled bin Mohamed bin Zayed as Abu Dhabi's crown prince
Taking to his social media website --- Truth Social --- Trump reacted to the new case against him and wrote: "These thugs and radical left monsters have just INDICATED the 45th President of the United States of America, and the leading Republican Candidate, by far, for the 2024 Nomination for President".
"This is a national assault unlike any other that has ever taken place. It is also an ongoing assault on the once free and open elections we had. The United States is now a third-world country that is rapidly losing its status. So Sad!!" Trump continued.
Trump also charged Democrats with using the legal system as a tool to attack a political rival who just so happens to be the current US President and the overwhelming front-runner among Republicans for the White House.
Also Read | Japanese employee fined over $11,000 for taking smoke breaks during work hours
Last Updated Mar 31, 2023, 8:43 AM IST