Bahrain Police arrest woman for desecrating Ganesha idols at supermarket

Bahrain Police arrested and prosecuted a 54-year-old woman who argued with a shopkeeper, and damaged Lord Ganesha idols kept on display.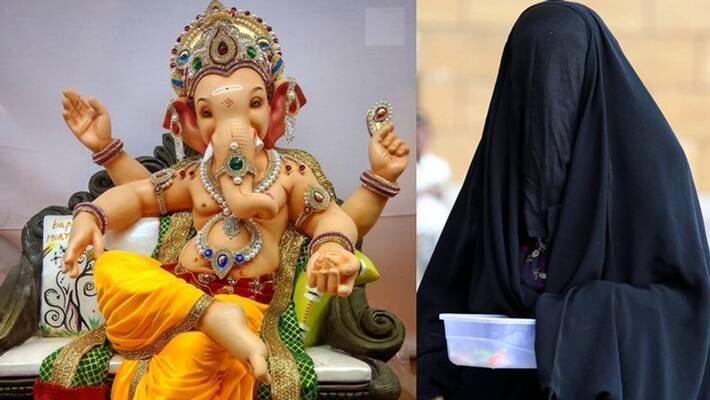 Setting a precedent by arresting and prosecuting a 54-year-old burqa-clad woman who destroyed Ganesha idols from a shop, Bahrain Police sent out a strong message that nobody can get away with religious hatred or destroying public or private property owned by others. The woman damaged idols kept on display for the upcoming Ganesha Chaturti.
In the video, two women in burqas are seen arguing with a shopkeeper at Juffair Supermarket near Bahrain's capital Manama. One of the women then slammed idols kept on display for Ganesha Chaturti. The country that hosts plenty of Hindus with work opportunities, took cognisance of the offence and arrested the woman.
The Bahrain Interior Ministry condemning the act also issued a statement that read, "Concerning a circulated video on social media, the Director-General of Capital Governorate Police announced on Sunday that a woman, 54, was summoned for intentionally damaging a shop in Juffair and breaking religious idols. Legal proceedings are being taken to refer the case to the Public Prosecution".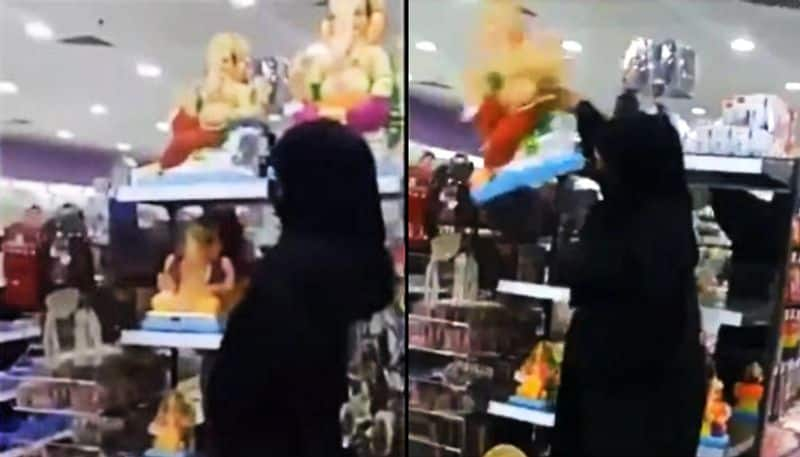 As the country has about 10% of Hindu population, out of 1.3 million, the advisor to King Khalid al-Khalifa took note of the act and condemned it.
He took to Twitter and wrote "Breaking of religious symbols is not the nature of the people of Bahrain. It is a crime... of hatred and is rejected." 
He further added, "Here, all religions, sects and people coexist."
After the video made it onto Twitter, the reactions, mostly resentment, continue to pour in.
 
 
Last Updated Aug 17, 2020, 1:01 PM IST