Coronavirus: 3 Indian companies selected to manufacture NASA's COVID-19 ventilators
NASA has selected 21 companies including 3 from India to manufacture its ventilators that are designed for coronavirus (COVID-19) patients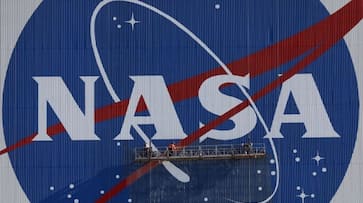 Washington: The National Aeronautics and Space Administration (NASA) has issued licenses to 21 companies including three from India to manufacture its new ventilators tailored for the coronavirus (COVID-19) patients.
The prototype was created by NASA's Jet Propulsion Laboratory (JPL) engineers in just 37 days.
Also read: Minneapolis burns over black man's death
India's three companies that have got NASA's licenses are Alpha Design Technologies Pvt Ltd, Bharat Forge Ltd and Medha Servo Drives Pvt Ltd. America's NASA received interest from 331 applications including 30 from India and 21 were selected with eight being US companies, NASA said in a press release on Friday (May 29).
Also read: New York's Times Square goes dark
Called VITAL (Ventilator Intervention Technology Accessible Locally), the high-pressure ventilator was designed to use one-seventh the parts of a traditional ventilator, relying on parts already available in supply chains. It offers a simpler, more affordable option for treating critical patients while freeing up traditional ventilators for those with the most severe COVID-19 symptoms. Its flexible design means it also can be modified for use in field hospitals.
The Office of Technology Transfer and Corporate Partnerships at Caltech, which owns the patents and software for VITAL, is offering a free license for the device. Caltech manages JPL for NASA.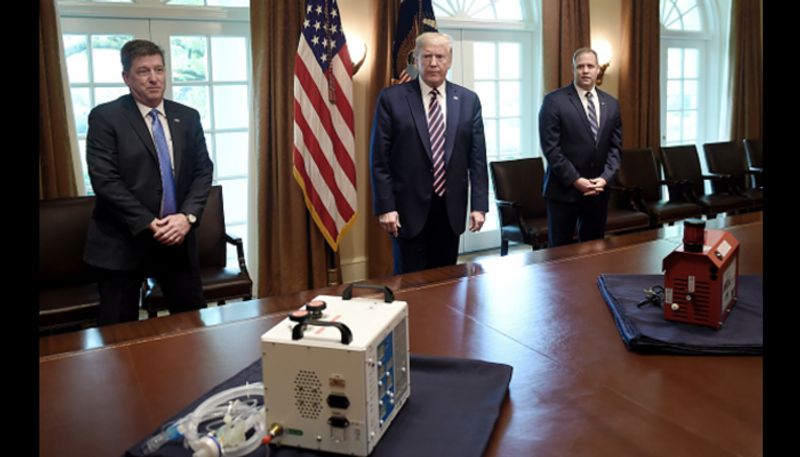 NASA Jet Propulsion Laboratory Associate Director Dave Gallagher, US President Donald Trump (C) and NASA administrator Jim Bridenstine (R) look at new technology displayed in the Cabinet Room of the White House in Washington, DC
"The VITAL team is very excited to see their technology licensed," said Leon Alkalai, manager of the JPL Office of Strategic Partnerships and a member of the VITAL leadership team. "Our hope is to have this technology reach across the world and provide an additional source of solutions to deal with the on-going COVID-19 crisis."
JPL now is evaluating international manufacturers from countries as diverse as Brazil, Mexico, India and Malaysia, NASA said.
VITAL was developed with input from doctors and medical device manufacturers. A prototype of the JPL device was successfully tested by the Human Simulation Lab in the Department of Anesthesiology, Perioperative and Pain Medicine at Mount Sinai on April 23.
A modified design, which uses compressed air and can be deployed by a greater range of hospitals, was recently tested at the UCLA Simulation Center in Los Angeles. A high-fidelity lung simulator tested almost 20 different ventilator settings, representing a number of scenarios that could be seen in critically ill patients in an intensive care unit.
Last Updated May 30, 2020, 3:23 PM IST