WHAT! Did this giant tortoise eat a bird? Watch this shocking video
A giant tortoise attacking and eating a bird has stunned both scientists and netizens.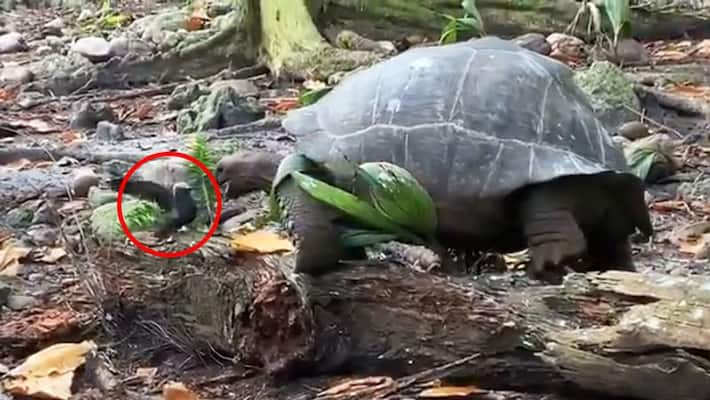 In schools, we have learnt that the tortoise species is a herbivore. It looks like this one decided to break the chain and have meat for a change of taste. Yes, a video of a giant tortoise hunting and eating a bird has emerged on social media and stunned both scientists and netizens. Cambridge University's official Twitter handle shared this video with the caption, "Researchers capture on film the unexpected moment when a giant #tortoise – thought to be vegetarian – attacks and eats a tern chick." 
In the video, a giant tortoise chasing a tern chick on broken tree bark. The bird keeps swinging its wings to escape from the spot. However, the tortoise walks towards it, opens its mouth and clams its jaws over the little bird's head. The executed bird rolls down on the spot while the tortoise continues to have its food. 
This was noticed for the first time where any tortoise species are intentionally hunting. The surprising behaviour has never been seen before in wild tortoises. Watch the video.
Last Updated Aug 26, 2021, 11:39 AM IST