Watch truck filled with people gets hit by a barrier at the toll plaza
A few men sitting on the top of a truck got smacked on the head multiple times. However, no one got injured.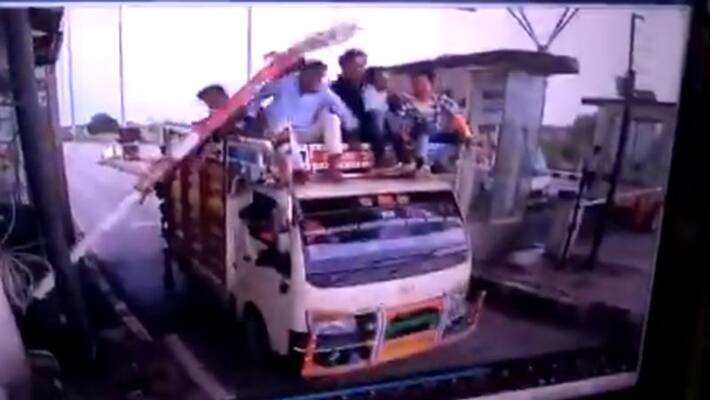 A funny incident from Telangana's Cyberabad went viral on social media. The video shows a goods truck loaded with lots of people travelling through a toll plaza. The driver of the truck stops the vehicle near the barrier. That is when a few men got hit on their heads by the barrier. Surprisingly, no one got injured, even after being smacked multiple times on their head. 
The Cyberabad Traffic Police shared this video on Twitter, with the caption, "Rash driving and carrying people in goods carriage is always dangerous. #RoadSafety #RoadSafetyCyberabad." 
The traffic department was trying to spread awareness with the video. The footage has earned more than 60,000 views on Twitter, along with over 2,400 likes. Take a look.
Last Updated Jul 11, 2021, 10:24 AM IST