Watch rare Octopus with transparent skin (Viral Video)
Netizens are mesmerised by a video of a glass octopus. It is impressive to watch the animal moving through the water, showcasing its see-through skin.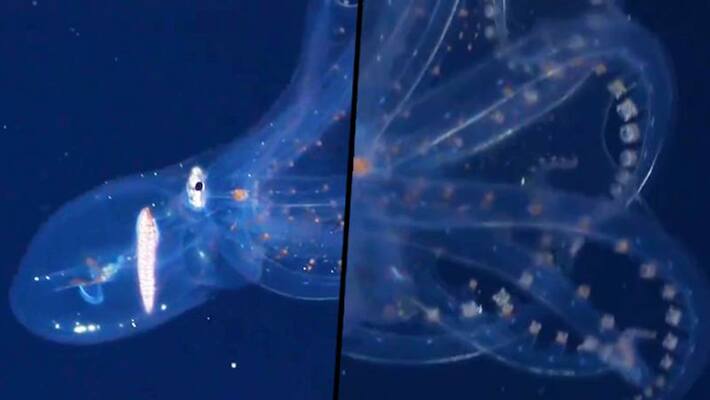 A glass octopus caught on camera by a group of researchers have now attracted people. The surprising element about the animal is showing off its see-through skin while sliding through the water.
This video was shared on Instagram by Schmidt Ocean Institute's page. "The Glass Octopus is a nearly transparent pelagic species of Octopus found worldwide in tropical and subtropical latitudes. The only visible features of the Octopus are its optic nerve, eyeballs, and digestive tract (the silvery piece in the middle)," written on the part of the caption.
People were fascinated by the clip, and netizens posted mixed comments to show their surprise. Few used words like "stunning" or "amazing" to describe their feelings. Watch the video.
Last Updated Jul 12, 2021, 11:48 AM IST