Watch Parrot teaches how to dance in style; let's learn some steps from the bird
Check out a video where a bird teaches how to dance in style.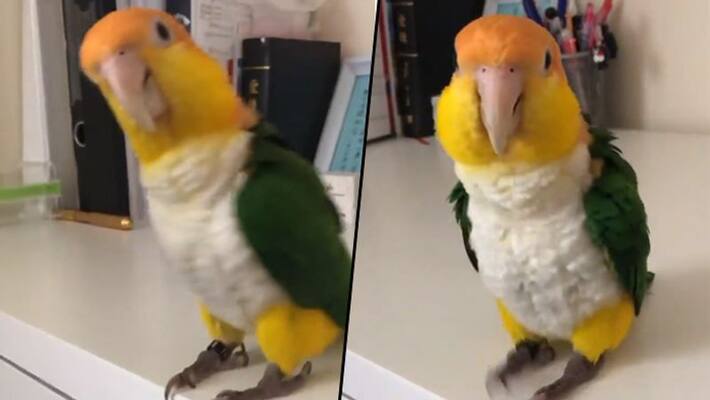 We all know animal videos are hit on the Internet and gets shared by many social media users. Recently, An adorable video of a parrot named BoBo is seen doing some unique dancing steps and creating a pleasing sound that has gone viral.
The video initially uploaded on an Instagram page called gumdorbo_the_caique. However, it went viral after being re-shared by Instagram. The page uploaded the video, with the caption, "We're dancing into the weekend with BoBo (@gumdorbo the caique), a sweet caique parrot and her completely happy toes."
The video earned over 6.5 million views, and netizens left all kinds of comments. Many people surprised by BoBo's incredible talent. Watch the video.
Last Updated Jul 11, 2021, 11:18 AM IST