Watch: 3 people try to pull 17-foot anaconda out of water; police fine trio
The snake filmed in this video has been identified as a yellow anaconda — one of the largest snakes in the world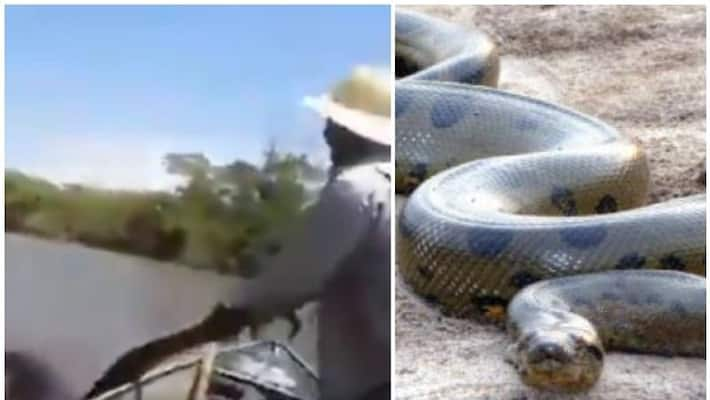 A video has gone viral on social media. In that a group of people was seen trying to pull a gigantic anaconda out of river water. According to reports, the video was recorded in 2014.
According to the Daily Mail, the incident happened when three people, boating down a river in Brazil, came across the gigantic snake. The anaconda which is believed to be at least 17-foot was  filmed moving down the River Santa Maria in September 2014.
The incident occurred when Sirlei Oliveira, husband Betinho Borges and friend Rodrigo Santos caught sight of it. Borges tried to catch the anaconda by its tail, even as the serpent tried to get away from the boat.
According to Fox News, environmental police in the state, where the incident occurred, fined the group the equivalent of $600 each. Anacondas are a group of large snakes found in South America.
Watch the video here.
Last Updated Jul 2, 2020, 6:13 PM IST